Where can I download a status report for an (active) alarm?
During an active alarm, you can download a status report with real-time data from the Alarm monitor at any time. The report provides an overview of all responses you have received so far.
To improve transparency in an alarm scenario, the alarm monitor and status report include details of the total number of persons alerted and the number of alerted persons in a group (see fig. below).
The status report can be downloaded for an 8-hour period after the alarm ends or is stopped.
Downloading the status report:
Go to Operating and click Alarm monitor.
Double click the active alarm.
Click on Report at top right of the page.
An Excel file is automatically created. You can now download and open the file.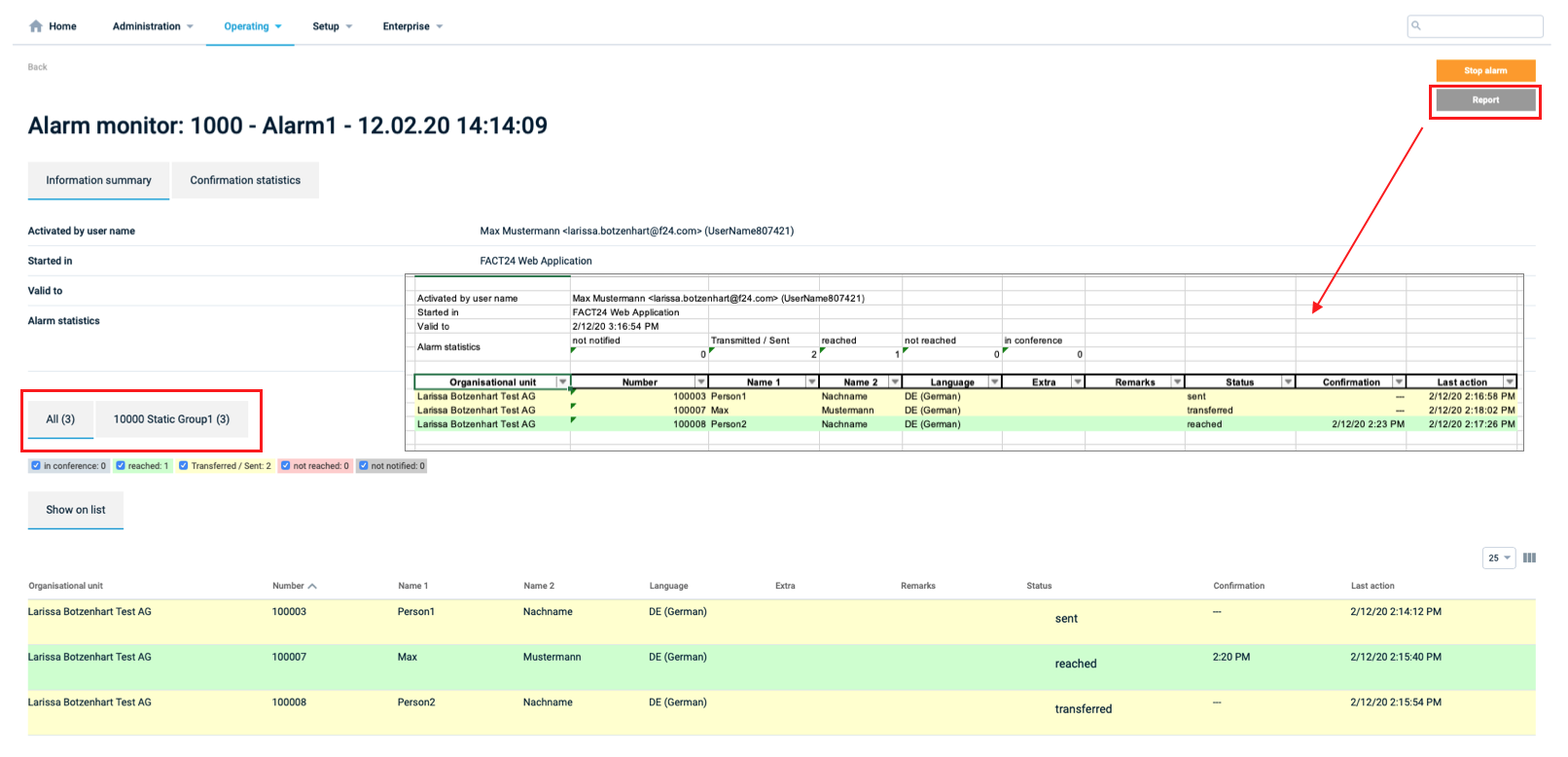 Fig.: Downloading and viewing the report
We have also prepared the following video that shows you how to download the status report.
Click here to find out what information and functions are provided by the status report.
---
Was this article helpful?
---