Widget FACT24 Alarms
This widget enables you to view and activate all the alarms you have saved in FACT24.
Click "Select organisational unit" to open a pull-down menu of organisational units, and select the unit you require.
All alarms assigned to your selected unit are shown. To activate an alarm, click the alarm bell icon on the right of the alarm.
Use the "Search function" (magnifying glass icon at top left) to search for a specific alarm, entering the alarm number or name. You can use the arrow buttons < > to browse the list of alarms.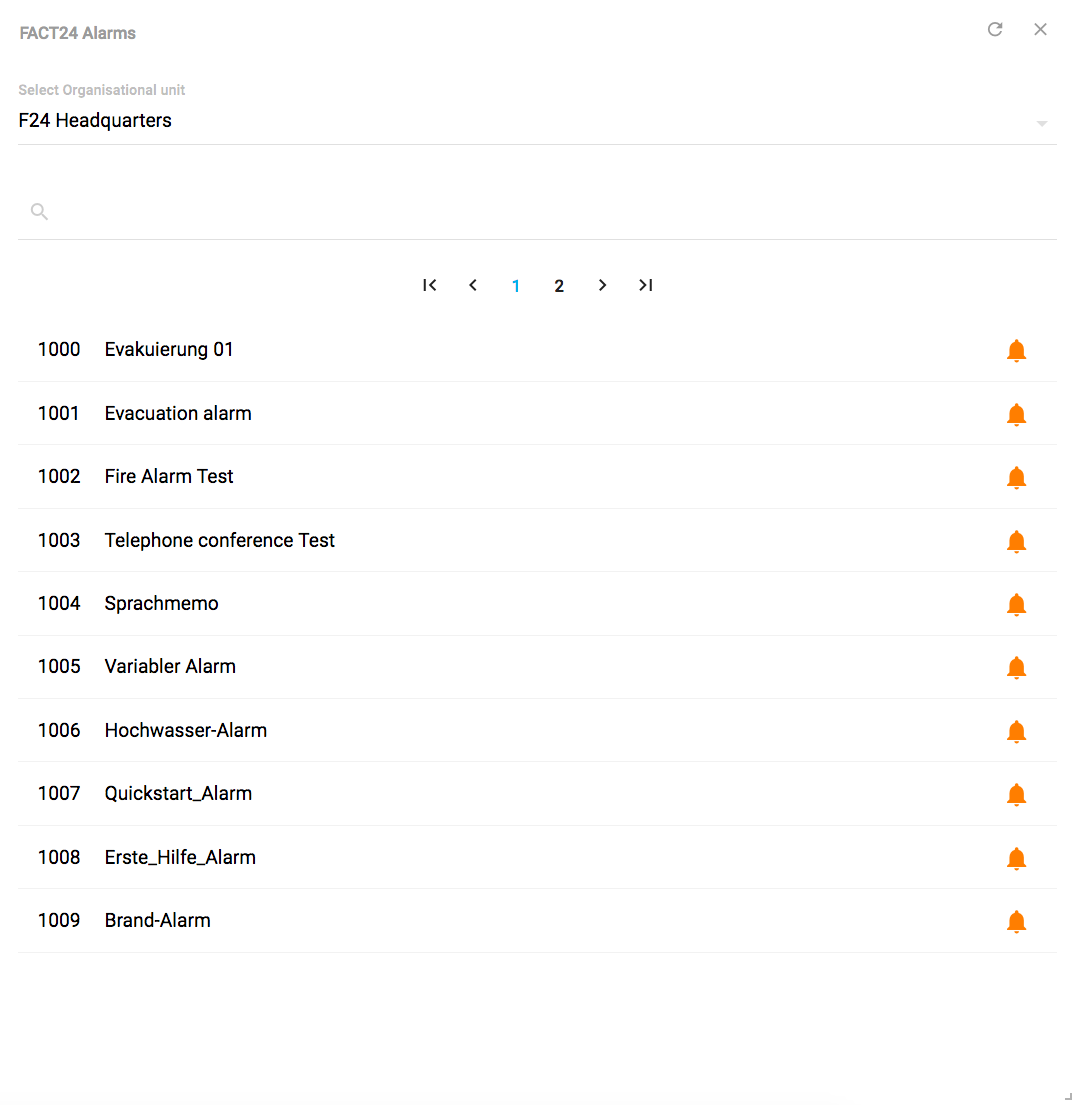 Fig.: FACT24 alarms
---
Was this article helpful?
---