Widget FACT24 Online Monitor
When an alarm is activated in FACT24, use the FACT24 Online Monitor widget to track the alarm in real time and view all the relevant actions, status reports and results. .

Fig.: FACT24 Online Monitor
To display the activated alarm, your dashboard must be linked with your FACT24 account.
To display the desired alarm, open the "Select organisational unit box" and select the unit to which the alarm is assigned.
The following information is displayed: alarm number, alarm name, time activated, and remaining time of activation.
You can stop an activated alarm at any time by clicking the stop icon.
Click the alarm bell icon to open a detailed overview of the activated alarm.

Fig.: Details of the activated alarm
When you use the FACT24 Alarms widget to activate an alarm, you can make changes to the following categories before activation: Message, Groups and Persons.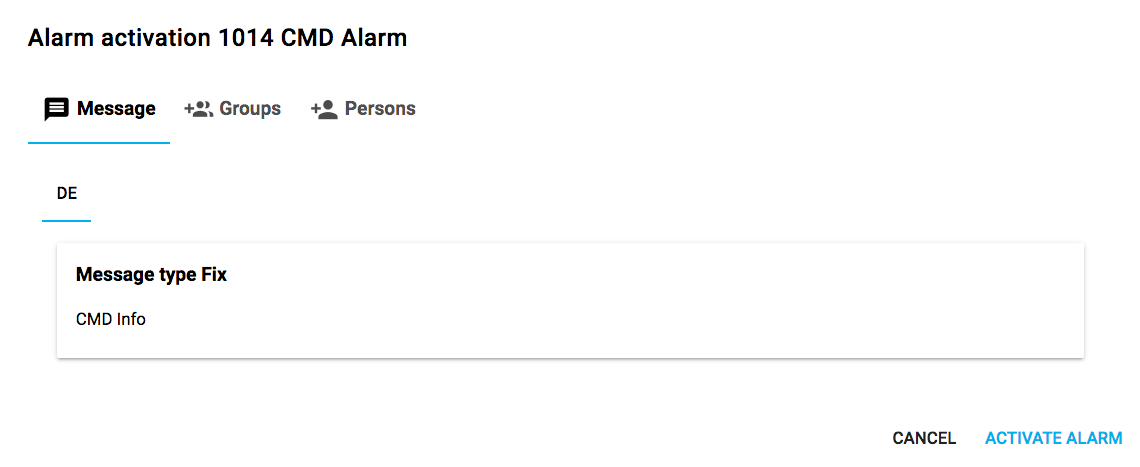 Fig.: Alarm activation
To activate the alarm, click the Activate alarm button.
---
Was this article helpful?
---