FACT24 CIM V.21.02 Release features
We are happy to announce the following improvements in our core functionalities with the following new features concerning your workspace. To give you a better overview we have set up articles in our help portal to give you a detailed description of the updates with the appropriate screenshots:
A. Concerning all FACT24 CIM administrators
General improvements
Preview of all images that have been uploaded via thumbnail: In the example below, from the main menu and the running log page where you see all your running log items, you can now see the preview image in a thumbnail. This applies to all levels i.e (Filearchiv, Case Manager, Running Log, Task Manager).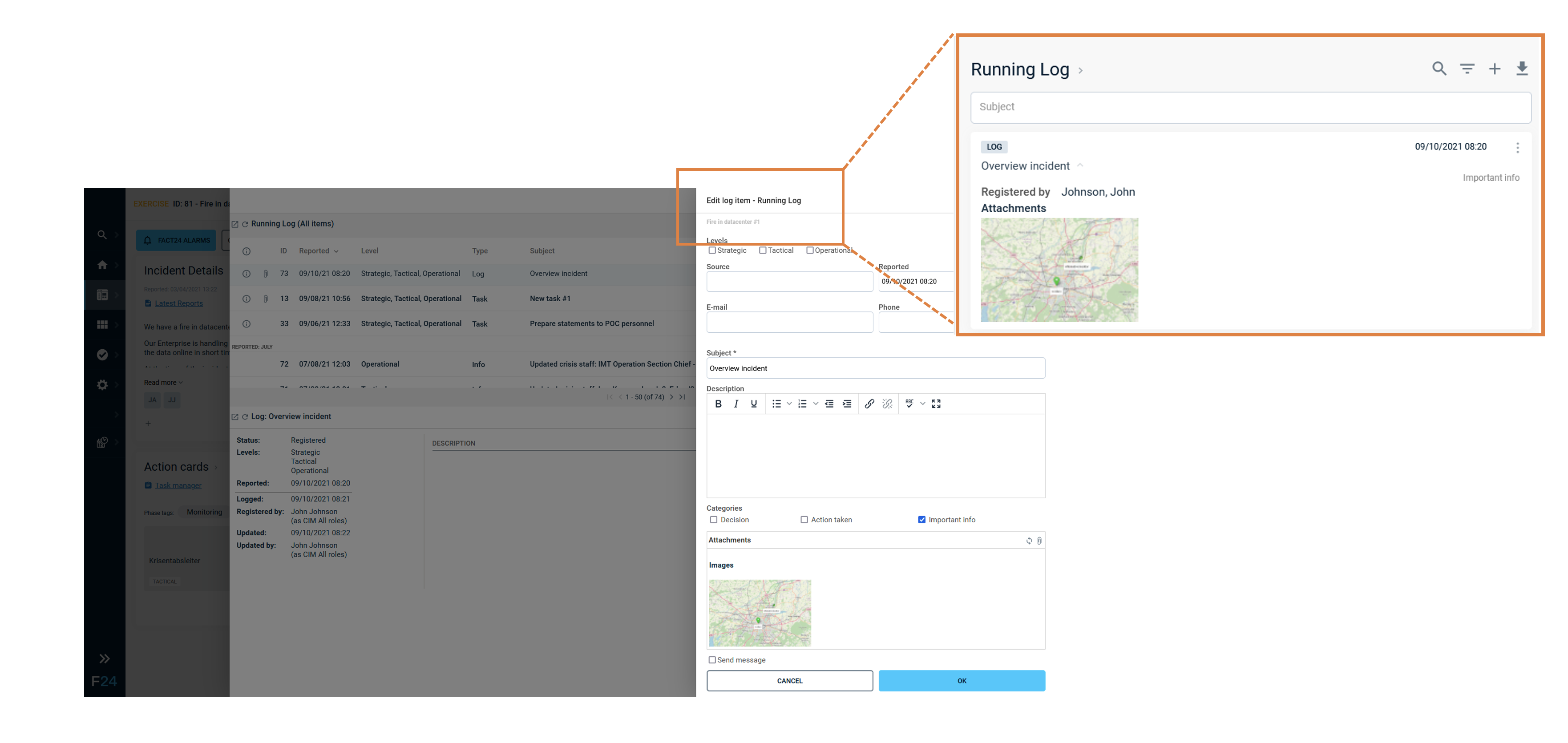 Fig: Running log item with an image preview
While you're in the running log view, you can now click on the PDF to preview your documents instead of having to download the content. Click on the download button or browse through the document. This applies to all levels i.e (Filearchiv, Case Manager, Running Log, Task Manager).
: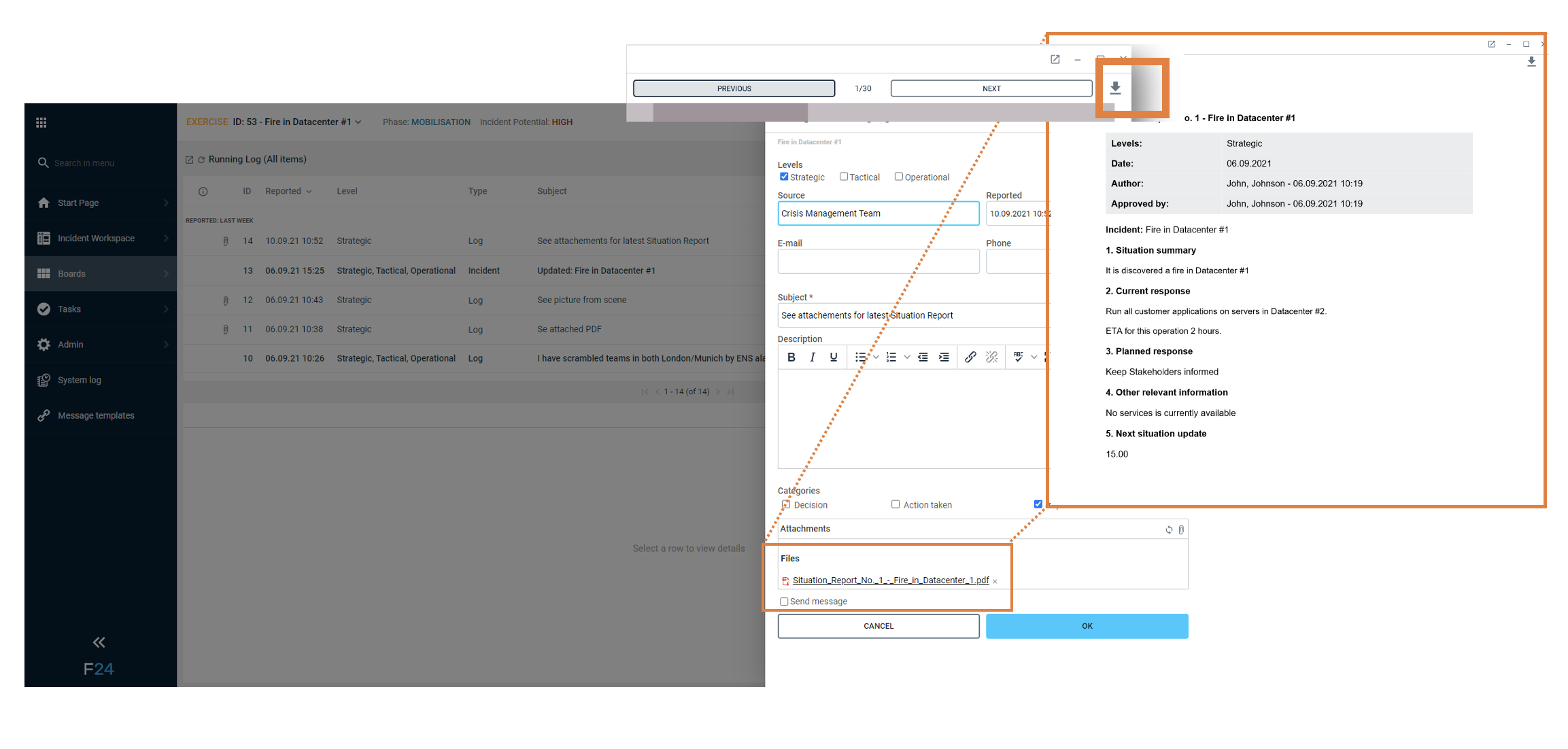 ·       Fig: PDF preview button with Download button and browsing buttons
We have optimized your Home Workspace, you will find it cleaner and easier to understand. The map is now changeable in size.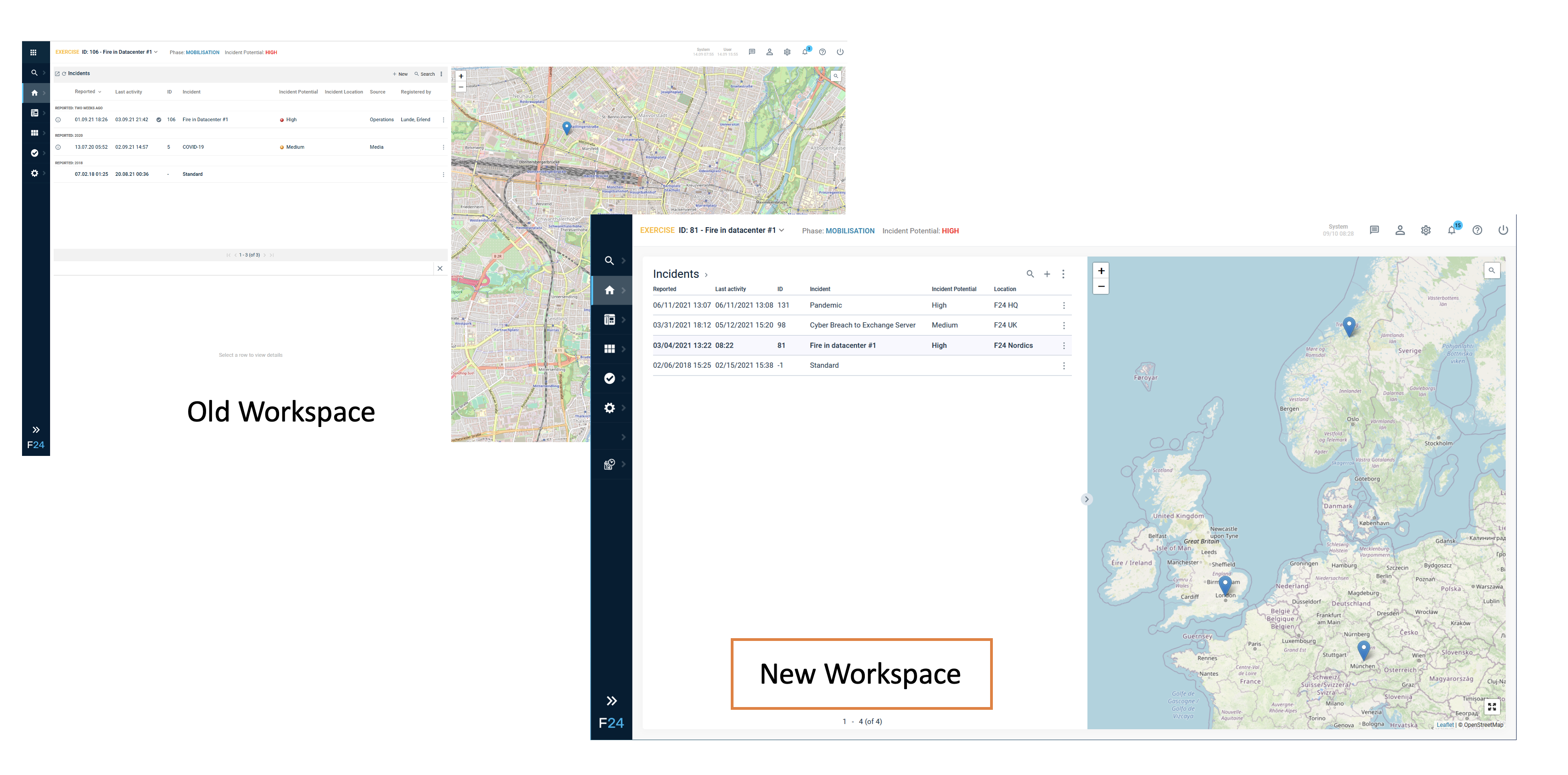 Fig: Comparison old vs. New workspace
You can now visualize your storage usage (up to 20 GB of storage data) by opening the File Archive allocated in the top right part of the screen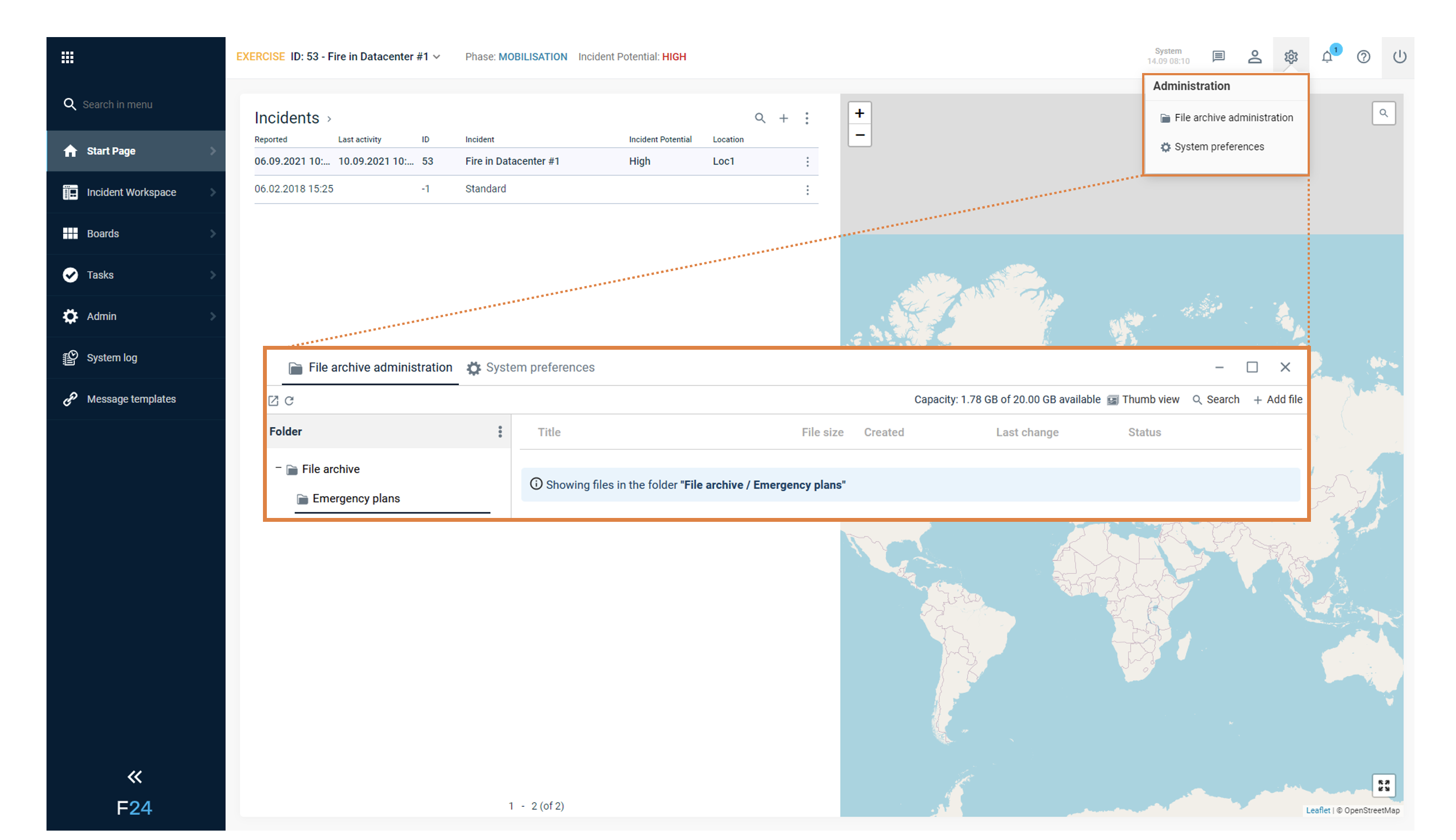 Fig: Illustration of storage limits from the administration menu button
Enabling of Groups in ENS for messaging in CIM
Messaging will trigger Email notifications to/by predefined ENS groups. Below, you can see the enabled option of messaging groups.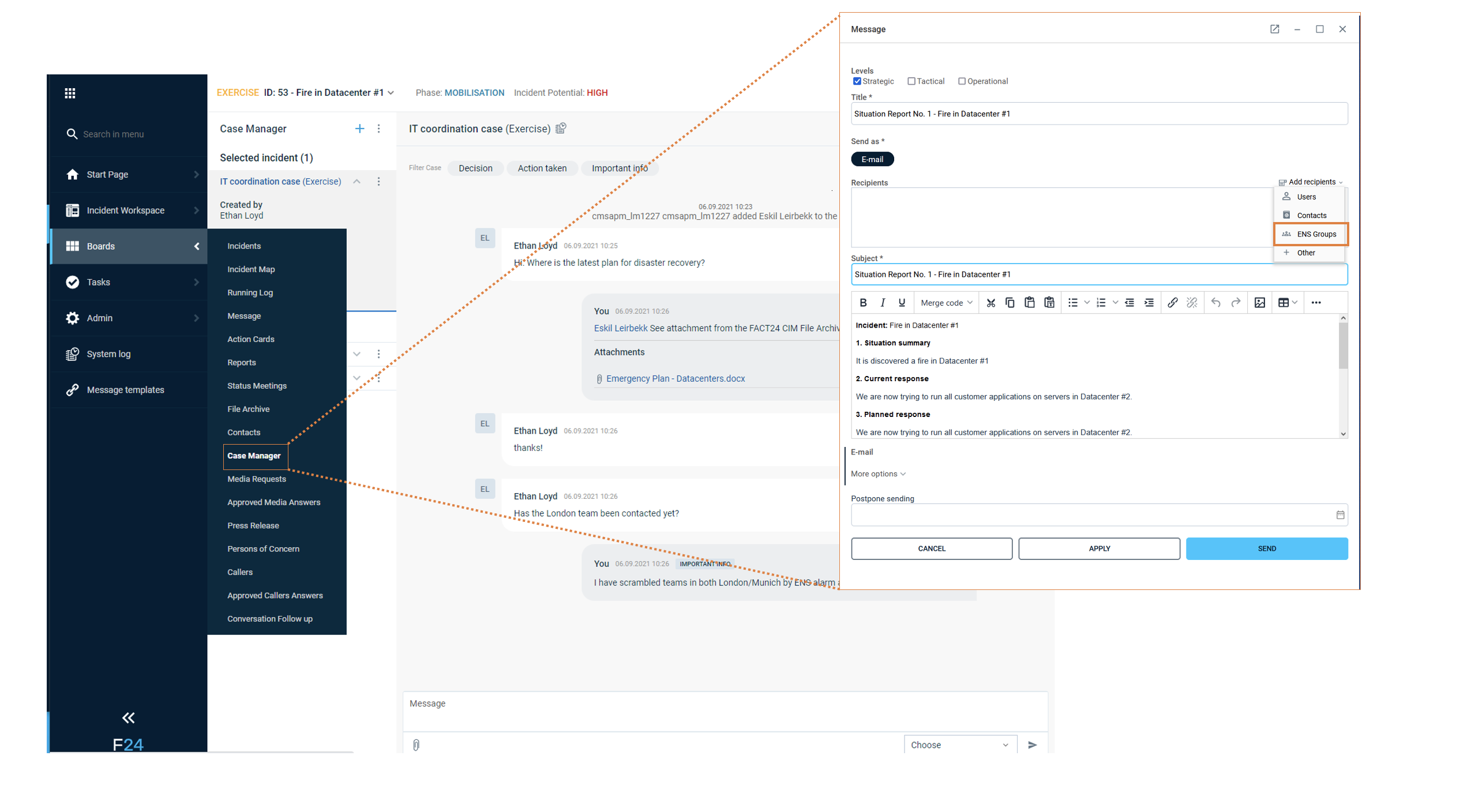 Fig: Messaging window and groups messaging in CIM
Report & Admin Improvements
On your main page, click on settings and admin workspace to change your timezone, if you decide to change the timezone this will affect all levels of the system. You cannot change the timezone per organizational unit.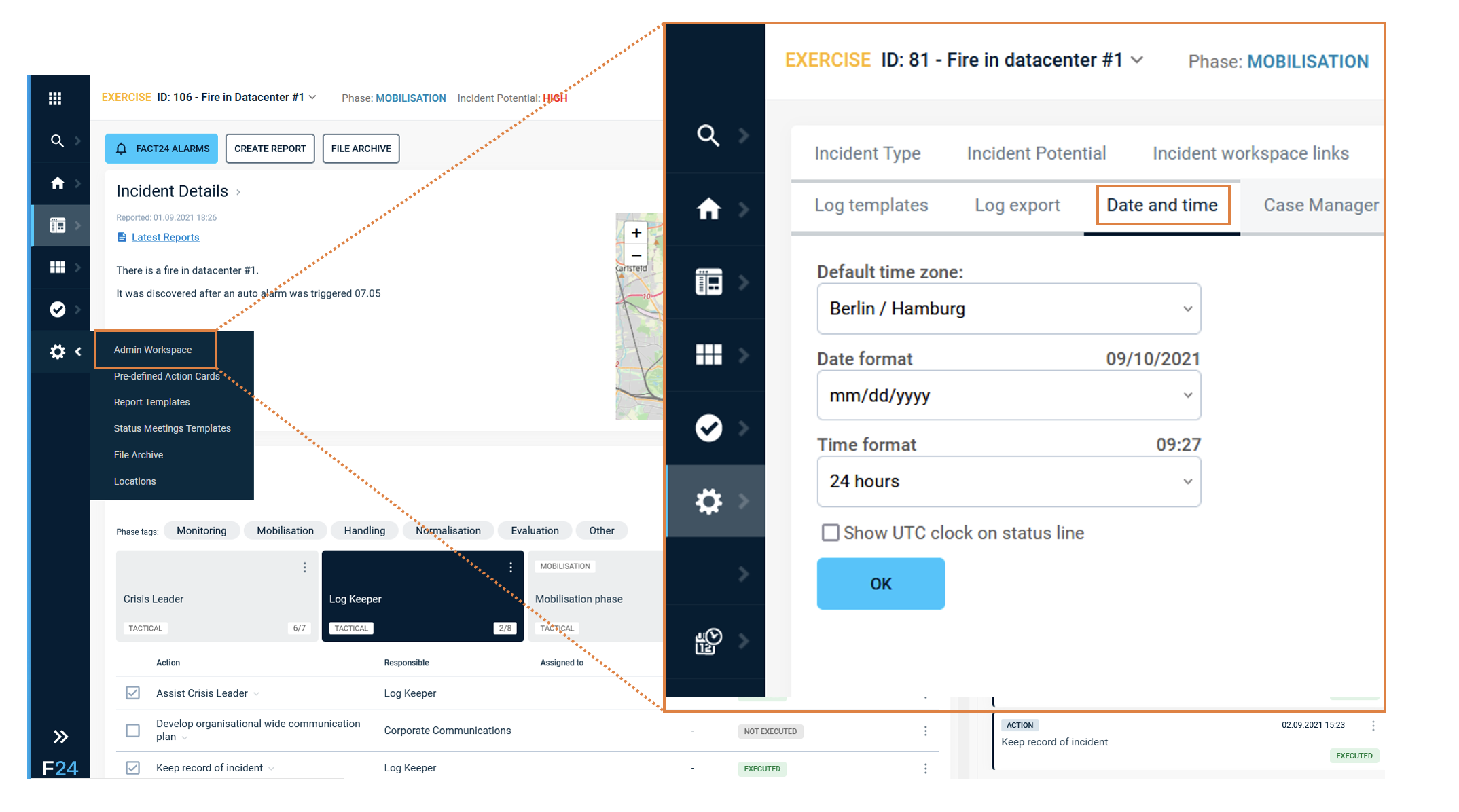 Fig: Date and timezone change menu
As a new feature, metadata is added when you download your report:
Fig: Report including metadata
Case Manager
As an added feature you can now mention and filter your messages by participants  (Implementing a mentioning functionality (@autosuggest), Filtering options like "Only my posts" or "Only where I am mentioned" and notifications of mentioned users​.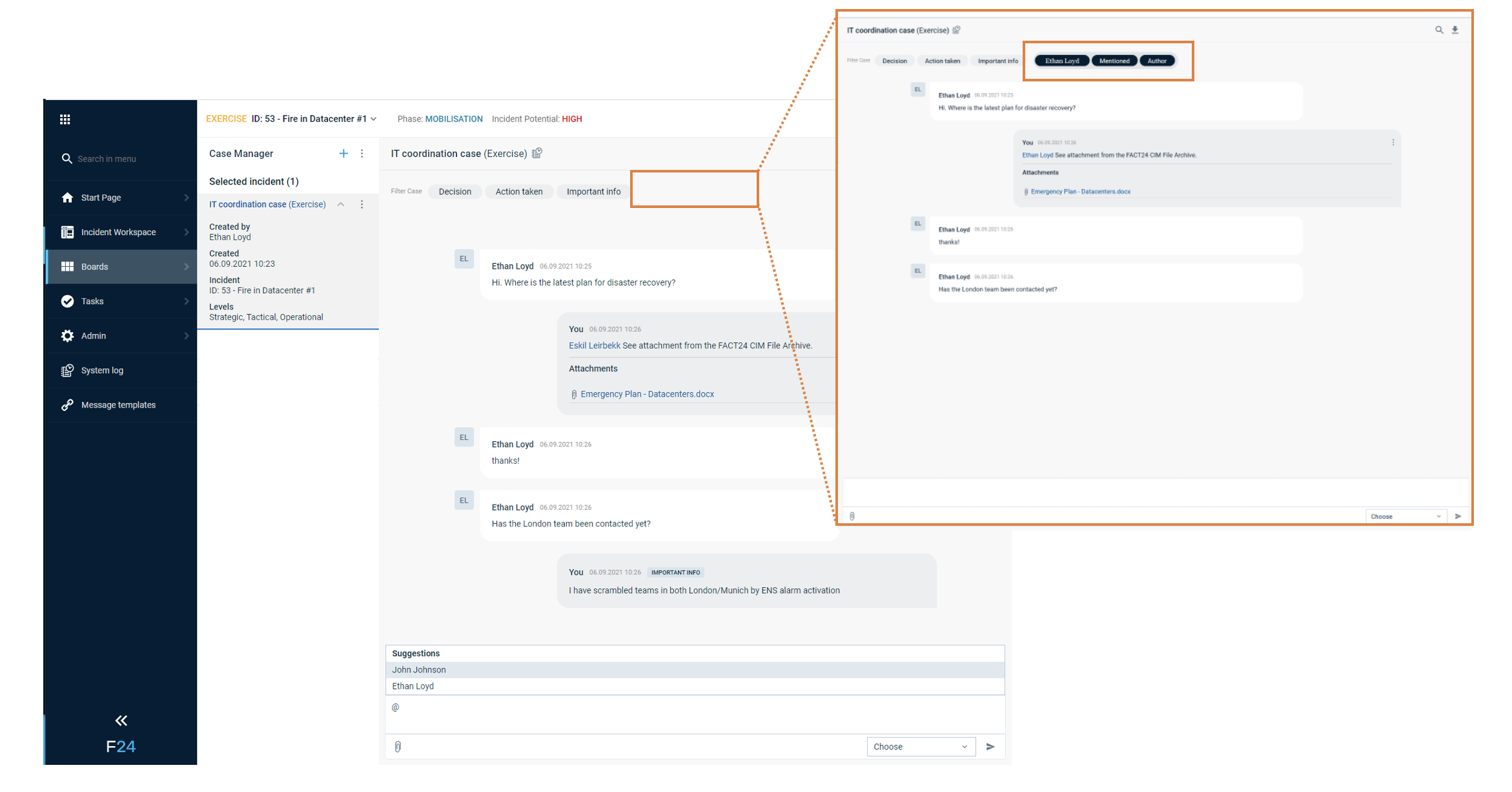 Fig: Case manager
Two additional permissions have been added – Viewing of all cases & viewing cases with non-CIM users that you have invited externally.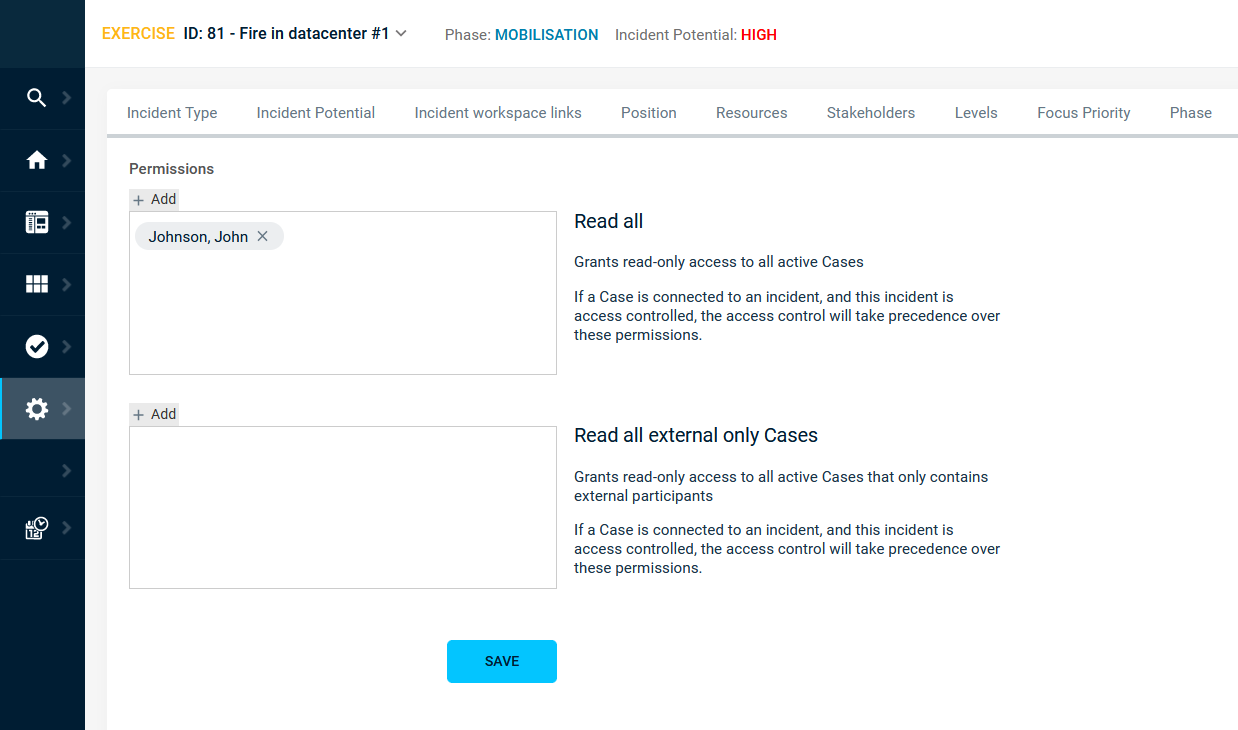 Fig: Settings/Permissions
B. Concerning only FACT24 CIM Essential administrators 
Roles and Permission management 
Displaying positions across all levels. A user assigned to a tactical level can now read all positions across levels in the Incident Workspace.
 

Fig: Incident workspace/Crisis management team
---
Was this article helpful?
---