Where can I view the devices of participants in a room?
When you display the persons in a room, the column "Telephone number/e-mail" displays their devices.
Go to Operating and click Rooms.
Then move the mouse to the desired room. A pen icon appears to the left of Name. Click the pen icon.
A window now opens. In this window, click Persons in room.
The new window shows the persons and the devices assigned to them.
NOTE: You can hide and unhide the columns by clicking the three bar (menu) icon at the far right of the page.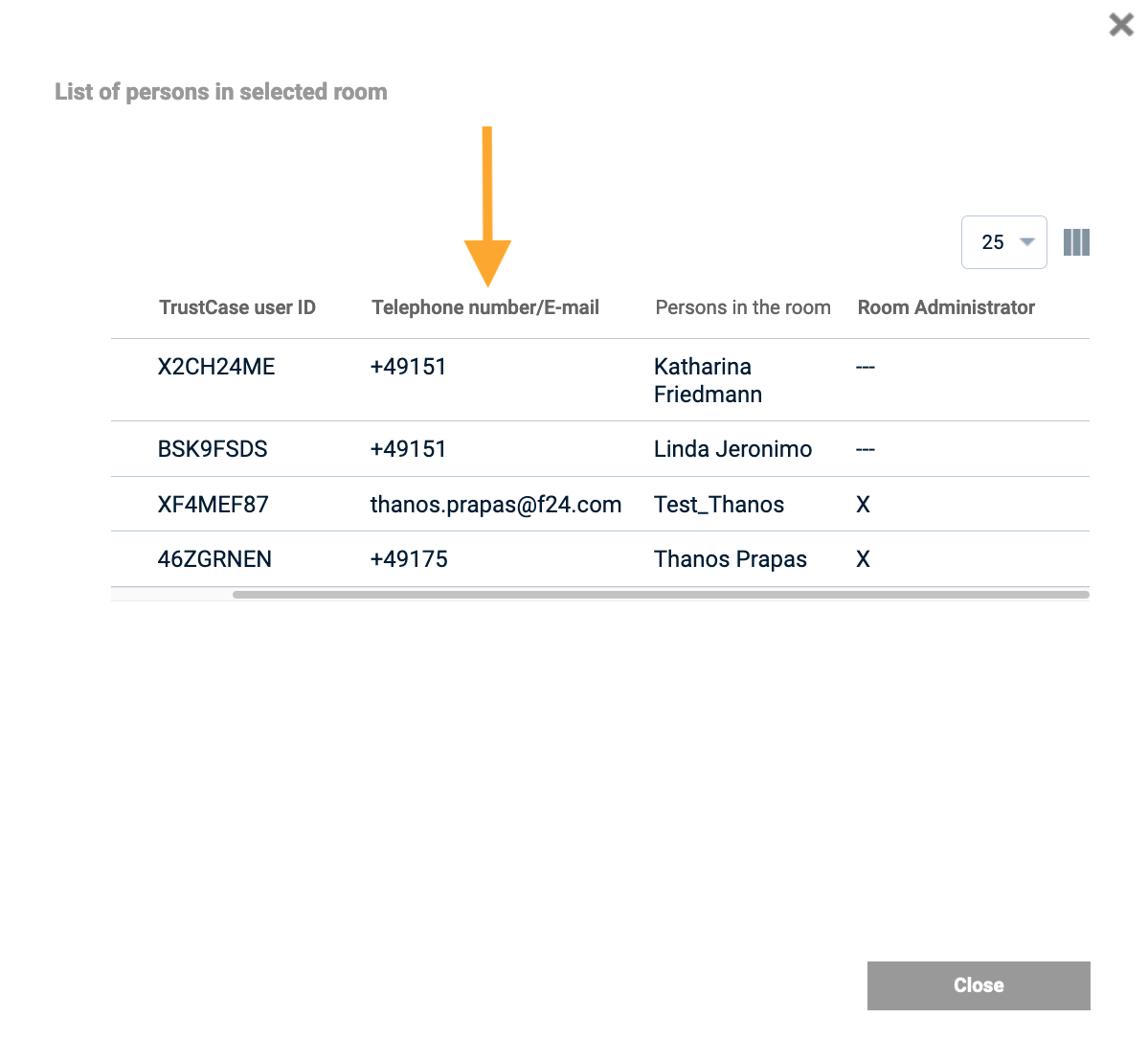 Fig.: Displaying devices assigned to persons
---
Was this article helpful?
---