Changing the SMS Sender ID in FACT24
In this article we show you how to change your SMS Sender ID in FACT24. This is for example relevant for all UK customers as starting 01/06/23 SMS messages sent using international long codes will be blocked by UK network operators.
Step-by-step instruction:
Log on to FACT24 ENS.
In the menu, select "Enterprise".
In the drop-down menu, click on "Devices".
Click on the respective SMS device (every single SMS device has to be edited this way!).
Under "Basic configuration" you can change the sender ID with the following four options: Changing the sender ID to an already verified FACT24 callback number (+44 20 35 64 98 55), to the FACT24 number for 2-Way-SMS (+44 78 60 03 70 21), to your own number or from July 26th 2923 on to an alphanumeric sender ID.
For UK customers, there are the following 3 options:
+44 20 35 64 98 55 (already verified FACT24 UK callback number)
+44 78 60 03 70 21 (FACT24 number for 2-Way-SMS)
Or use your own number from the UK 
Alphanumeric sender ID definition:
• May be up to 11 characters long. Minimum length is 3 characters.
• Accepted characters include both upper- and lower-case Ascii letters, the digits 0 through 9
• Space is not allowed
Important note: The use of an alphanumeric sender ID is only possible for alarms that are not played out via SOAP API.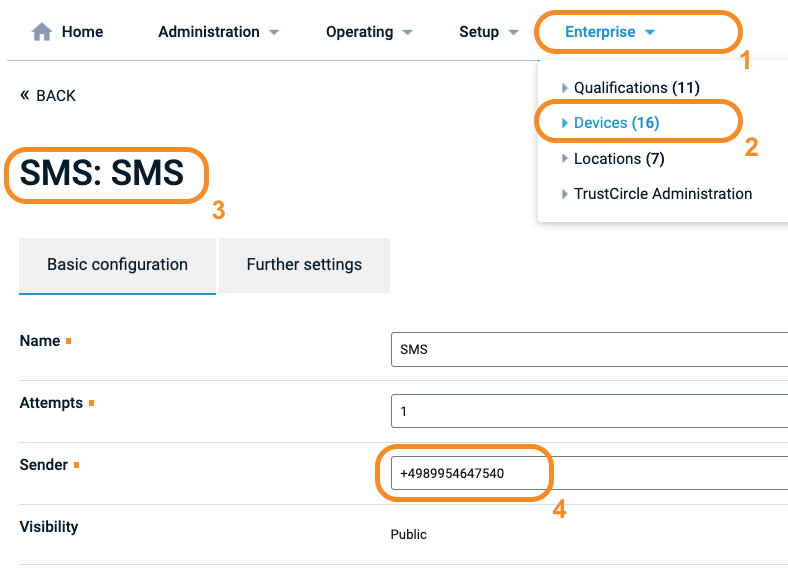 To complete the process, click on the orange icon in the upper right corner and perform a data export for the whole enterprise.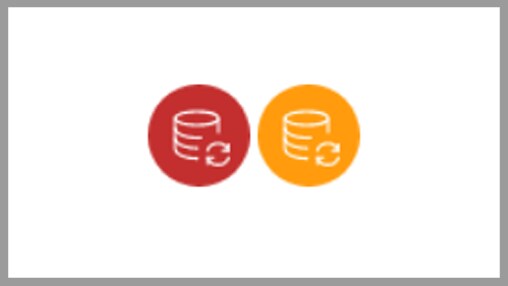 ---
Was this article helpful?
---