Where can I create my profile?
You can click on your icon in the top right-hand corner in order to access your profile settings.
Enter a name for your profile in the Profile name box. Your Profile ID is generated automatically and displayed. Now upload your profile and click "SAVE" to save your settings.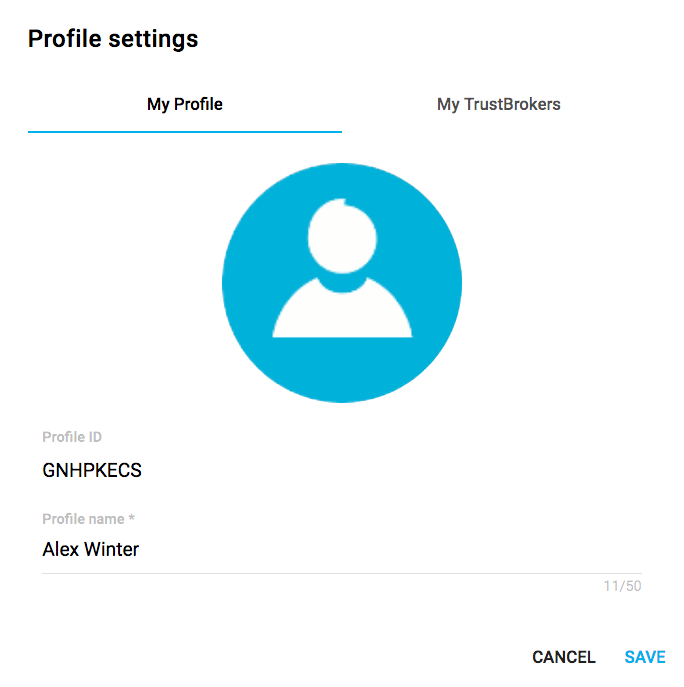 Fig. Profile settings
Save your displayed TrustBrokers by clicking the "SAVE" button next to My TrustBrokers.
---
Was this article helpful?
---