FACT24 app - a brief introduction
With the new FACT24 App for smartphone and tablet, you can respond to a crisis and gain an overview while on the move.
The current version 3.0.0. enables you to manage incidents in FACT24 CIM and to activate alerts on your smartphone.
The FACT24 App Version 3.0.0 can be used with the FACT24 CIM product line and can be downloaded free of charge for iOS and Android.
Incident Management in the FACT24 app
By clicking "CIM" in the menu below, you access CIM in the mobile version. The focus of the FACT24 App is on Crisis Handling functions available to the Crisis Management Team and Crisis Staff. These are:
View the Incident Details
Switch the Incident
View and edit Action Cards and the Running Log
You can find out more about the various incident handling functionalities in FACT24 CIM here.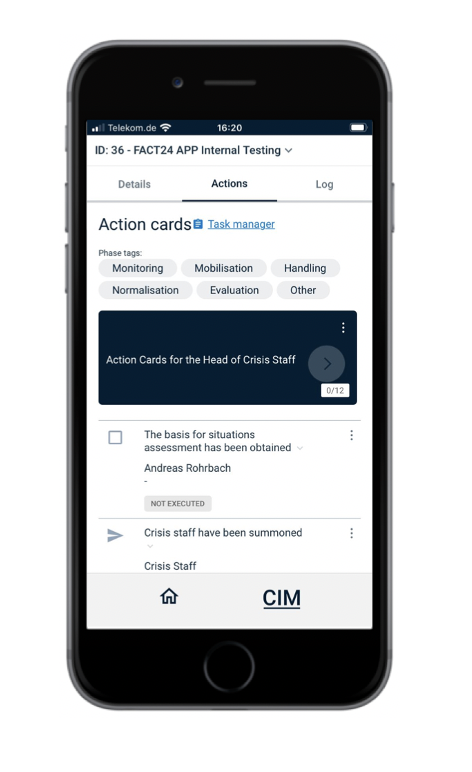 Alerting Functions in the FACT24 App

Through the alerting function in the FACT24 App, alerts can be activated and managed. The functions are accessible via the new bell icon in the bottom row. The following functions are available:
Activating an alarm
Online Monitor showing currently running alarms and the alarm history
Stopping an alarm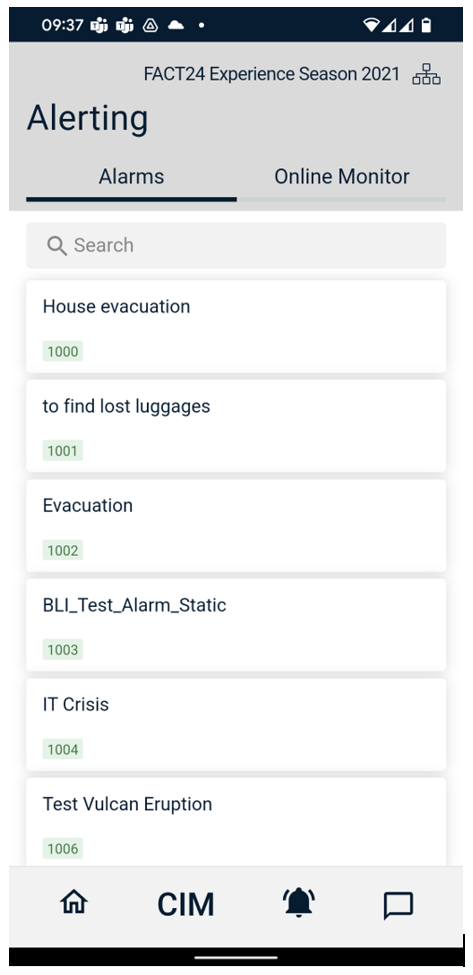 Find a detailed description of the alerting functions here.
Case Manager

Access to Case Manager on mobile is now possible with one of the FACT24 CIM roles (18 - 25) with v 2.0.0

Communication within the crisis team can directly take place in the FACT24 App, while on the move. Important information about an incident can be quickly exchanged in the Case Manager on mobile.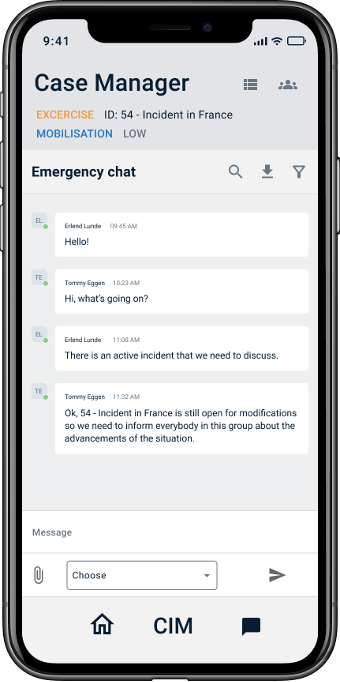 Find more information about the Case Manager here.
Incident Workspace Navigation
Through the second level navigation, it is possible to switch between different workspaces in CIM mobile or in the FACT24 App.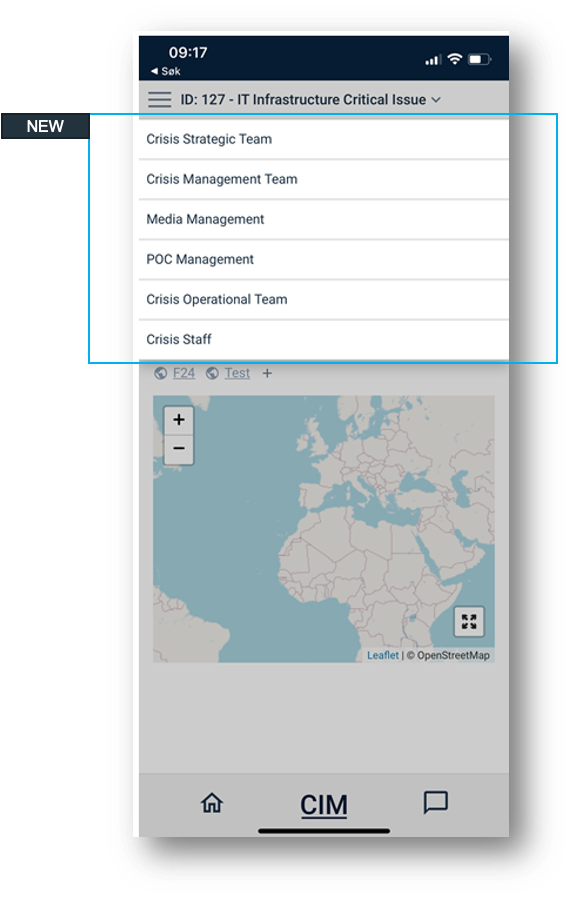 ---
Was this article helpful?
---