New Edition FACT24 CIM advanced
Our new FACT24 CIM advanced edition completes our FACT24 CIM product range and enables holistic, proactive Crisis Management across all levels in a single platform. The FACT24 CIM advanced edition has been available since the end of April 2021 and offers functions such as:
Communication management of Persons of Concern
In an emergency, Persons of Concern can be quickly created with important details such as contact data, last known location and status. Calls with questions or further information can be easily logged and predefined; approved answers can be given. Direct communication takes place via the message function. Various reports are downloadable - with details of the company or group, last known location or status (e.g. found).
fig.: Overview of Persons of Concern and further tabs on callers, approved caller's answers and conversation follow up
Handling of media enquiries
Incoming enquiries from various media can be easily recorded thanks to corresponding fields. A response can be made directly in the input page, or the enquiry can be forwarded for processing. Press releases as well as predefined responses for enquiries can be prepared and approved.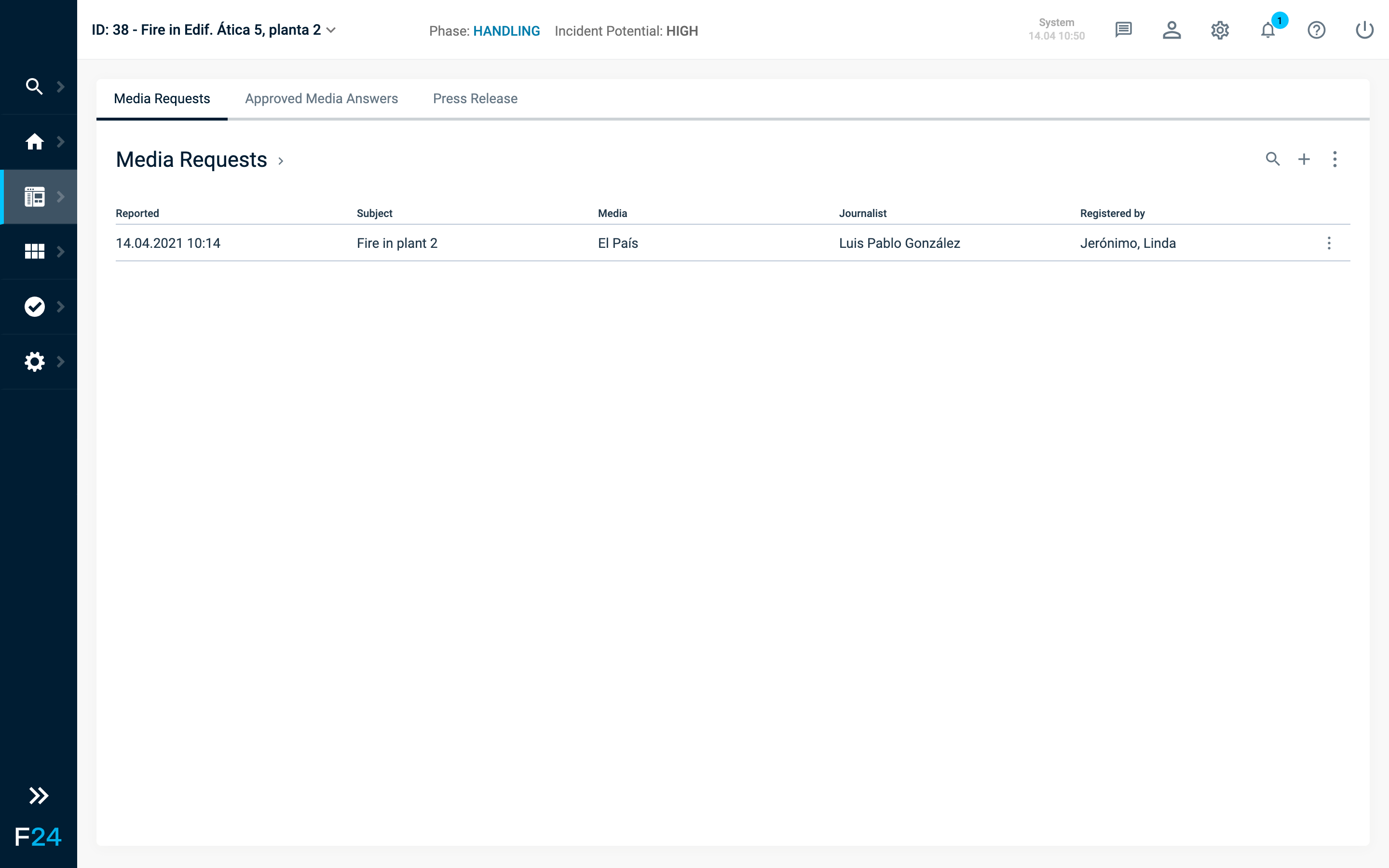 fig.: Overview of media enquiries and further tabs on approved media answers and press releases
Additional, custom fields for Incident registration
In the FACT24 CIM advanced edition, additional fields are available for providing further important information when registering an Incident. For example, you can enter details of the area effected and make a selection from best practice templates. You can also define which levels are to be included, etc. In the Admin Workspace, you can adapt the fields and names according to your wishes and also create new fields. You can define whether it is a mandatory field and also determine whether multiple selection is possible or whether information is to be selected from a list.
If you are interested or have any questions about this edition, please do not hesitate to contact your F24 contact person.
---
Was this article helpful?
---