How do I receive information about maintenance work, technical faults and new developments?
FACT24 users can choose if they wish to be notified by e-mail of maintenance work, technical faults, and new product features.
These notifications can be turned on or off (for each user) within the basic settings of the account. Please see the following step-by-step instructions:
Log on to FACT24 ENS.
Click on "Setup" and select the "User" tab in the drop-down menu (see Fig. 1).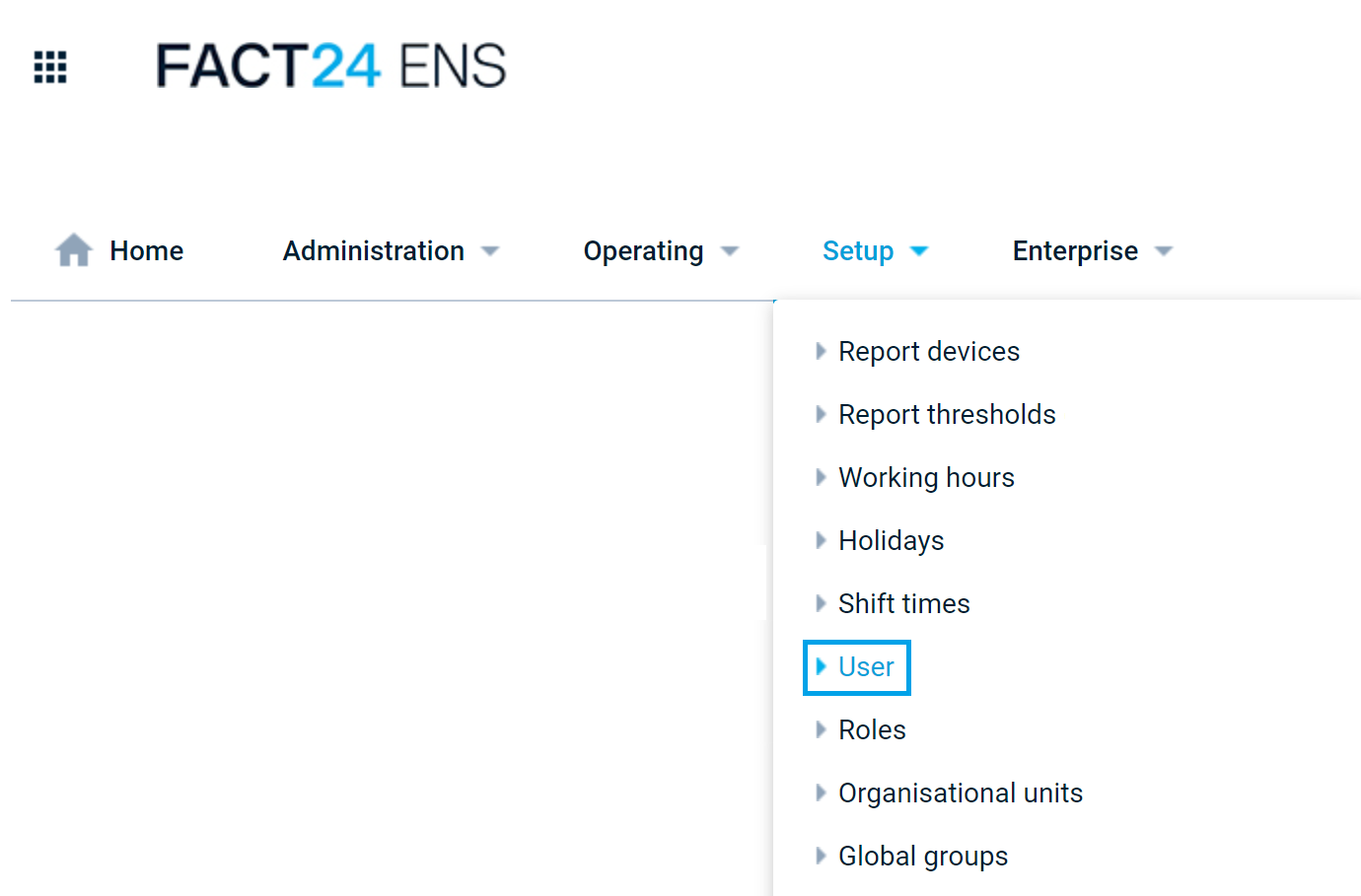 Fig. 1
An overview of FACT24 users will appear. Find the user for whom you wish to make the change. Click on the pencil icon for the corresponding user and select "Edit".
Under "Basic configuration", set the following setting (Fig. 2) to "yes".

Fig. 2
---
Was this article helpful?
---