Where can I download the F24 Messenger app TrustCase?
The TrustCase app is available free of charge for iOS and Android.
Below you will find the links to the respective store :
Link to the App Store (iOS):
Https://itunes.apple.com/de/app/trustcase-secure-business/id1031867928?mt=8
Link to Google Play (Android):
Https://play.google.com/store/apps/details?id=com.trustcase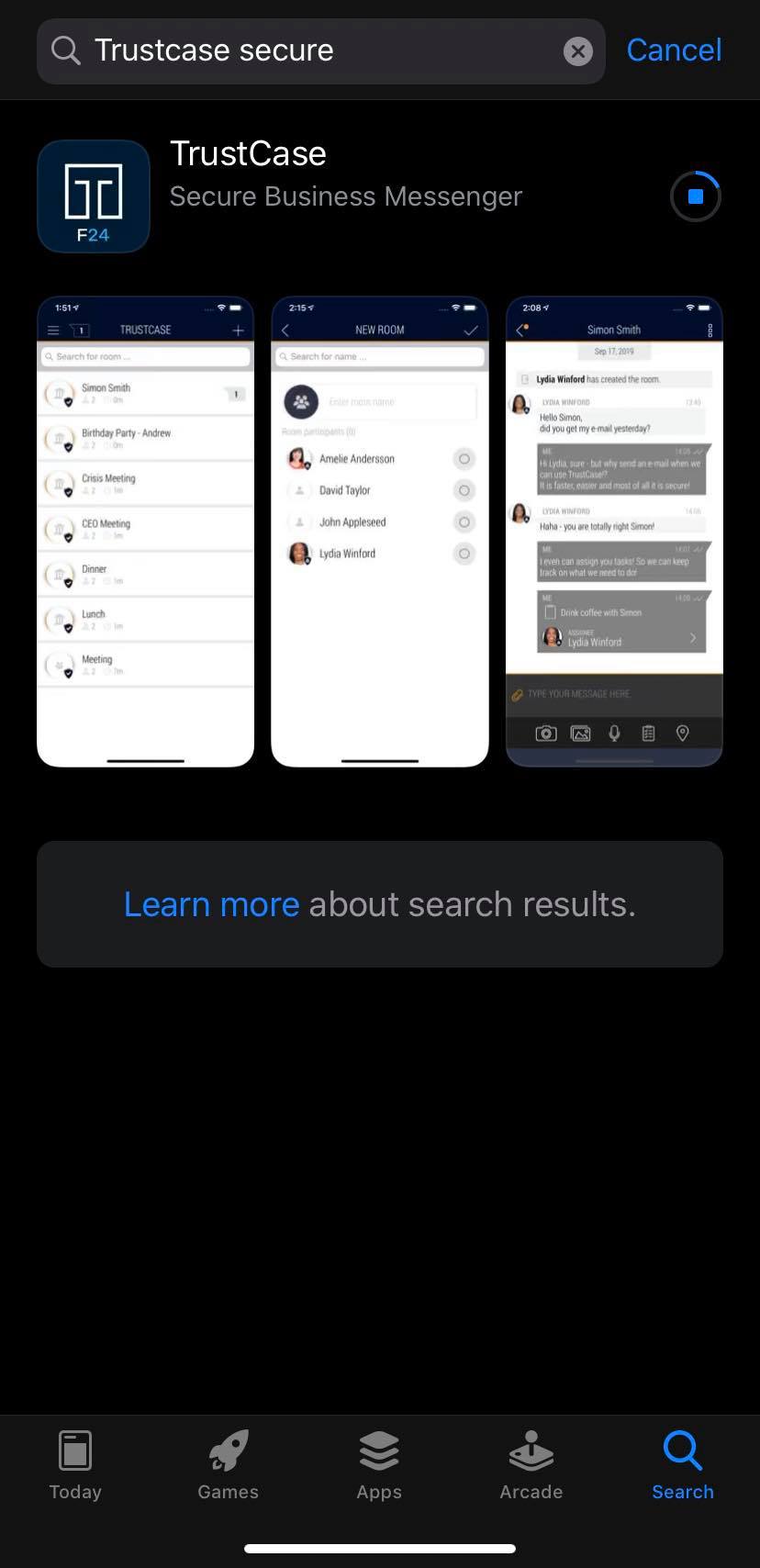 Fig : TrustCase in the AppStore
---
Was this article helpful?
---