Case Manager in the FACT24 app
Access to Case Manager on mobile is now possible with one of the FACT24 CIM roles (18 - 25) with v 2.0.0
Important information about an incident can be quickly exchanged in the Case Manager on mobile.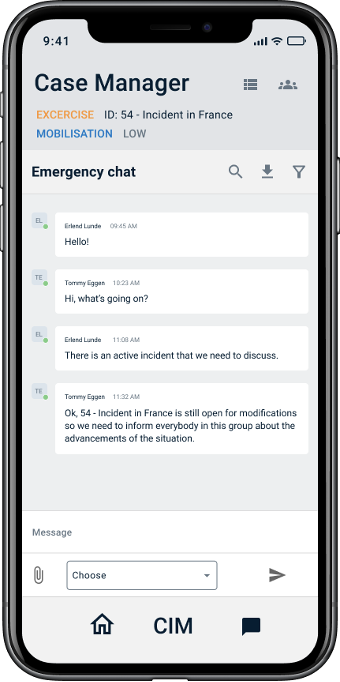 Fig: Case Manager in the FACT24 app
Homepage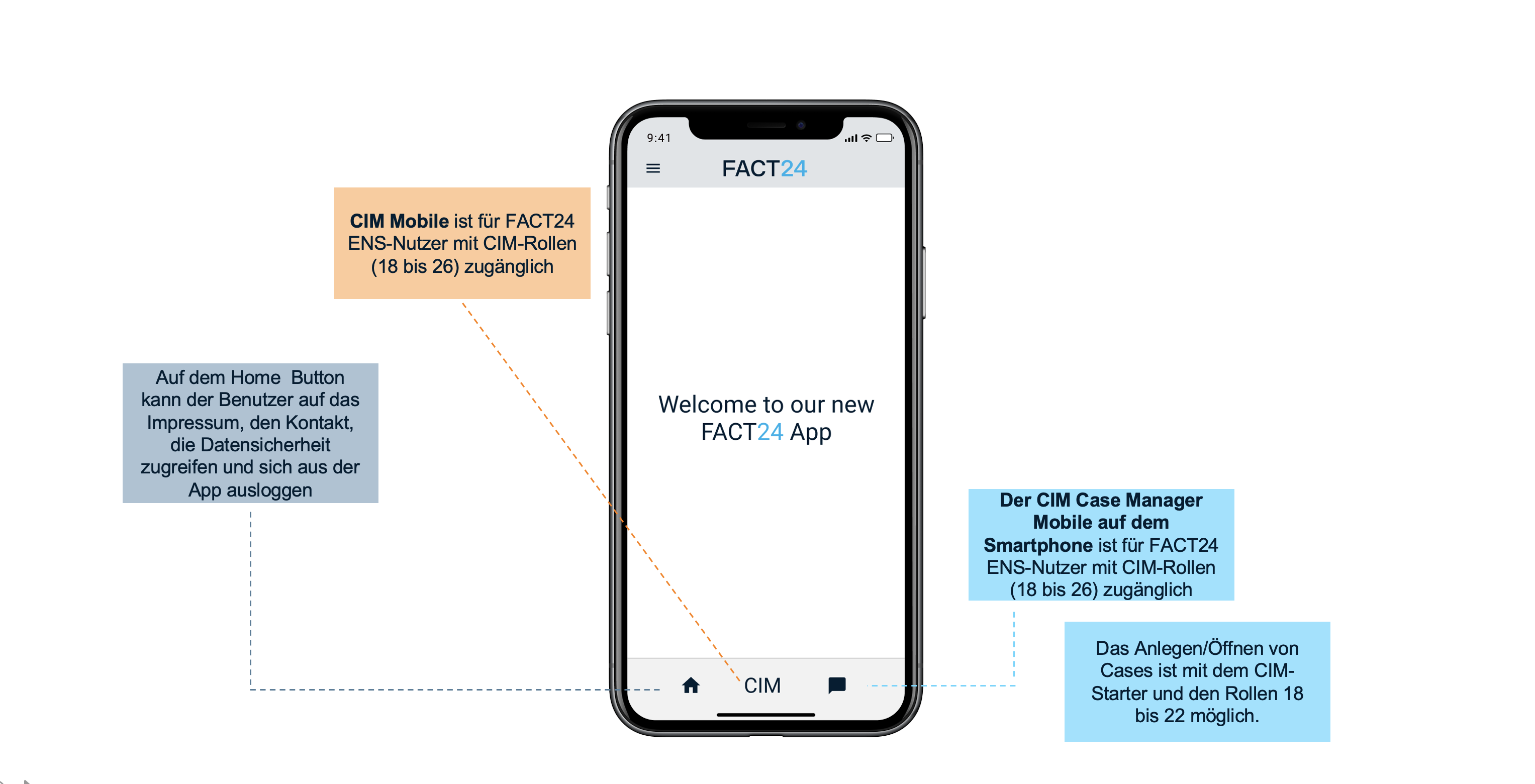 Fig: Home Page in the FACT24 App
Create a new case in Case Manager Mobile
Go to the "case" icon at the bottom menu.
In this view you can easily see all the open cases as a list, where you are a participant. You can either go to an already open case or create a new one.
Via click on the "plus" icon it is possible to create a new case (possible with CIM role 18-22).
You have the possibility to connect the case to the current selected incident.
With "Log Case Automatically" the case is automatically logged in the Running Log.
By clicking "Add participants" other users can be added to the case. Those users get the invite via e-mail.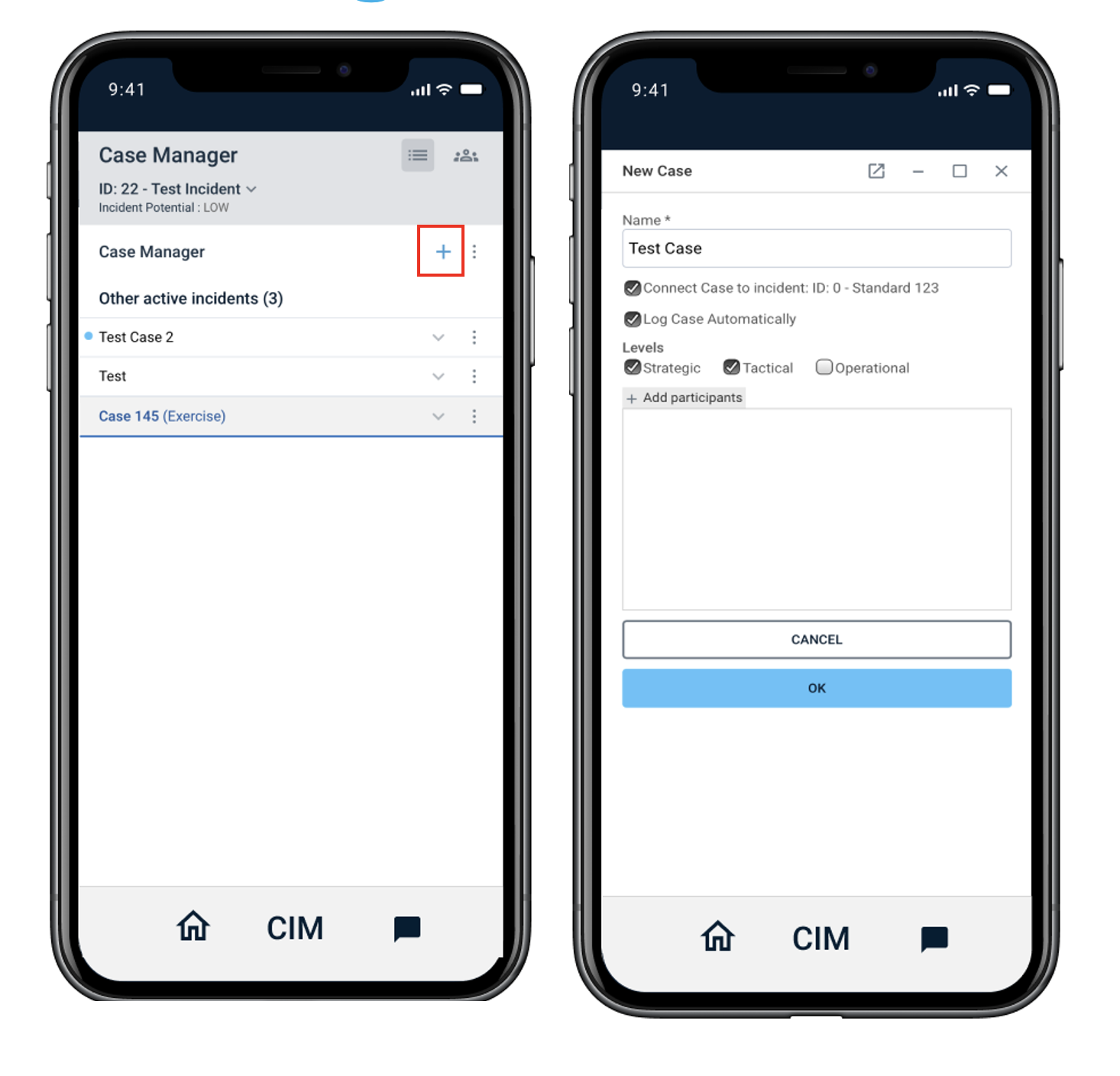 Fig: Case Manager mobile
Chatting in the Case Manager
After the case creation, you are directly in the created case, where you can start the chat.
You have also the possibility to add participants after the case creation, by clicking on the person symbol at the top right-hand corner. Also, external persons can also be invited - they receive an invitation by e-mail.
Messages within a case can be assigned a category before being sent out with the click on "choose".
It is also possible to add an attachment when sending out the messages.
To see the other cases you can click on the menu icon at the top right-hand corner, there you can also see some relevant information about the cases, like created by, creation time and so on.
Outlook and Notes
Push service is planned for 2022 so that users are informed when there is something new in the Case Manager.
---
Was this article helpful?
---