New edition FACT24 CIM essential
The edition FACT24 CIM essential builds on the FACT24 CIM starter edition and contains the following additional functions:
Mobilisation of Crisis Staff through automatic Incident creation via API
Thanks to API connection, incidents can be created automatically on the basis of previously defined events. Existing incidents can also be updated - regardless of whether they were created manually or via import. With the help of our detailed API documentation you can connect your required applications and thus react even faster to incidents. 
Preconfigured Information Boards for easier Crisis Handling
Additional preconfigured Information Boards facilitate a structured approach. Incident details, such as those relating to resources and stakeholders (both inside and outside the company) can be created and coordinated. Predefined resources and statuses are available in a selection list. Adjustments can be made as required.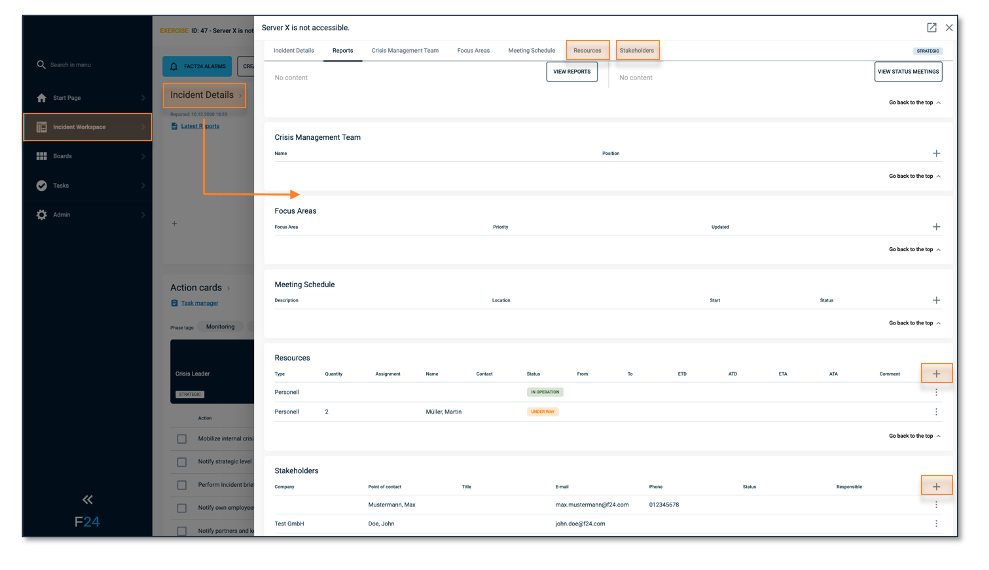 Fig.: Additional preconfigured Information Boards
Crisis Handling over three levels: strategic, tactical and operational
The three-level structure allows for flexible action in a crisis. The strategic level (gold), for example, makes decisions that point the way ahead. The tactical level (silver) coordinates all measures, and the operational level (bronze) carries out the necessary measures. Each level can be mapped in its own Incident Workspace. 

Fig.: 3 levels of Crisis Management
Map with linked locations
You can create locations in advance using a tree structure in the settings, so that in case of an incident you can simply select the desired location from a list. The exact location is shown on the map by a pin.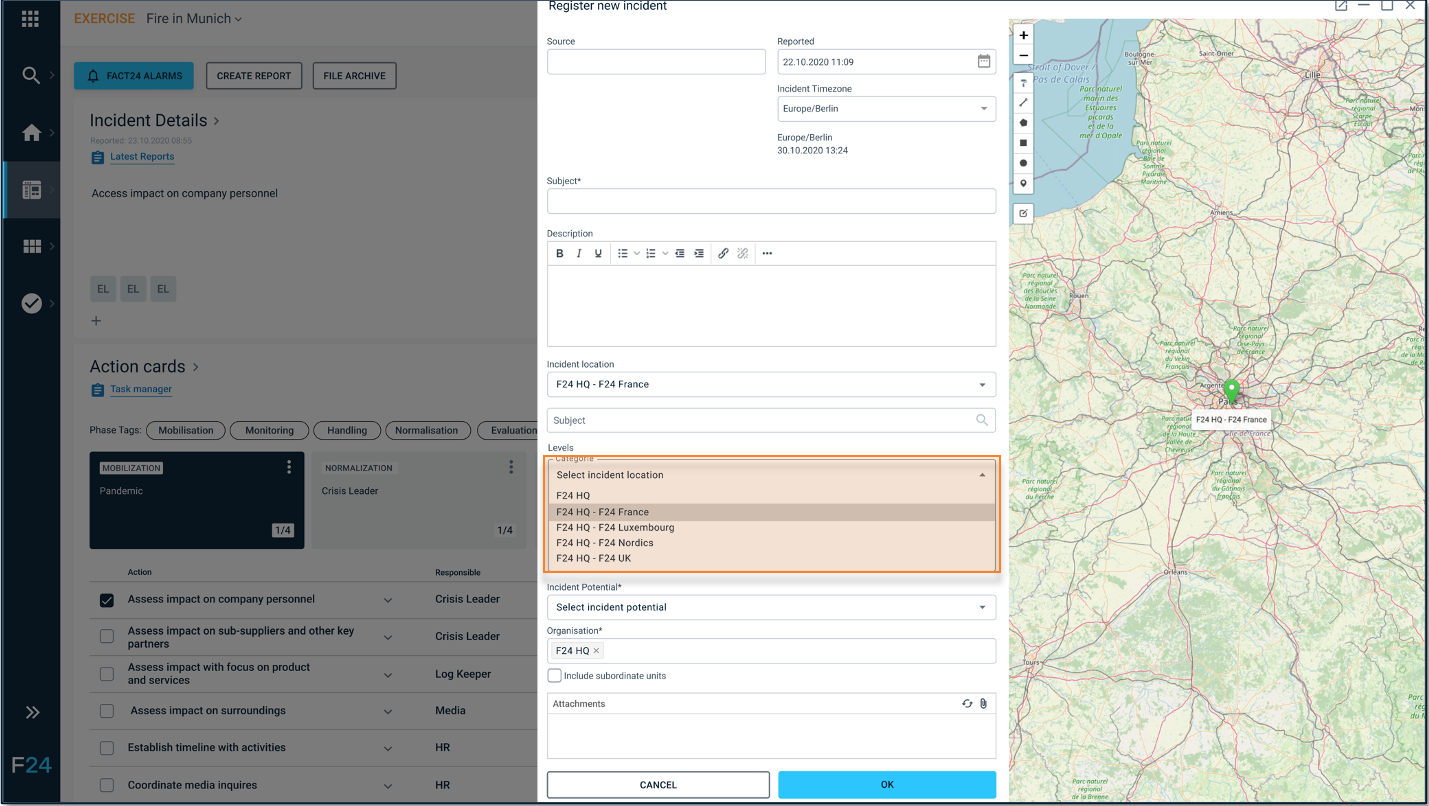 Fig.: Map with linked locations
Incident Statistics for the Debriefing of a Crisis
You can view specific information on individual incidents on a monthly or annual level. The results can be filtered by incident type, severity, location and organisation. This can then be exported as an Excel list. Diagrams can be saved in various formats such as PDF, jpg, png and svg.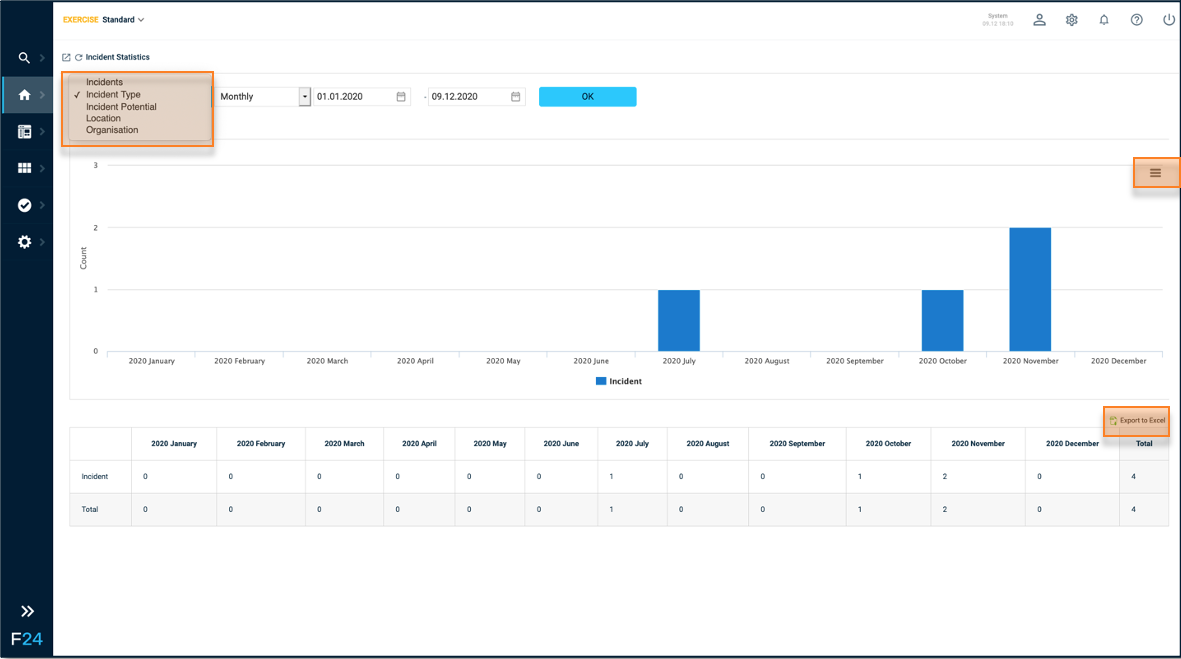 Fig.: Incident Statistics
---
Was this article helpful?
---