New edition FACT24 CIM essential
The edition FACT24 CIM essential builds on the FACT24 CIM starter edition and contains the following additional functions:
Mobilisation of Crisis Staff through automatic Incident creation via API
Thanks to API connection, incidents can be created automatically on the basis of previously defined events. Existing incidents can also be updated - regardless of whether they were created manually or via import. With the help of our detailed API documentation you can connect your required applications and thus react even faster to incidents. 
Preconfigured Information Boards for easier Crisis Handling
Additional preconfigured Information Boards facilitate a structured approach. Incident details, such as those relating to resources and stakeholders (both inside and outside the company) can be created and coordinated. Predefined resources and statuses are available in a selection list. Adjustments can be made as required.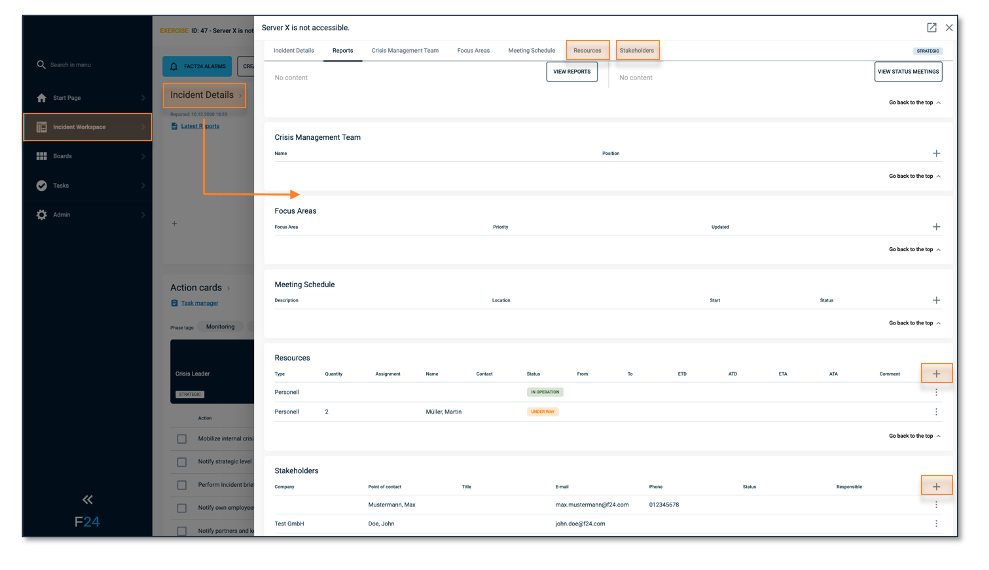 Fig.: Additional preconfigured Information Boards
Crisis Handling over three levels: strategic, tactical and operational
The three-level structure allows for flexible action in a crisis. The strategic level (gold), for example, makes decisions that point the way ahead. The tactical level (silver) coordinates all measures, and the operational level (bronze) carries out the necessary measures. Each level can be mapped in its own Incident Workspace. 

Fig.: 3 niveles de gestión de crisis
Mapa con las ubicaciones vinculadas
Se pueden crear ubicaciones de antemano mediante una estructura de árbol en los ajustes, de modo que en caso de incidente simplemente se pueda seleccionar la ubicación deseada de una lista. La ubicación exacta se muestra en el mapa mediante un alfiler.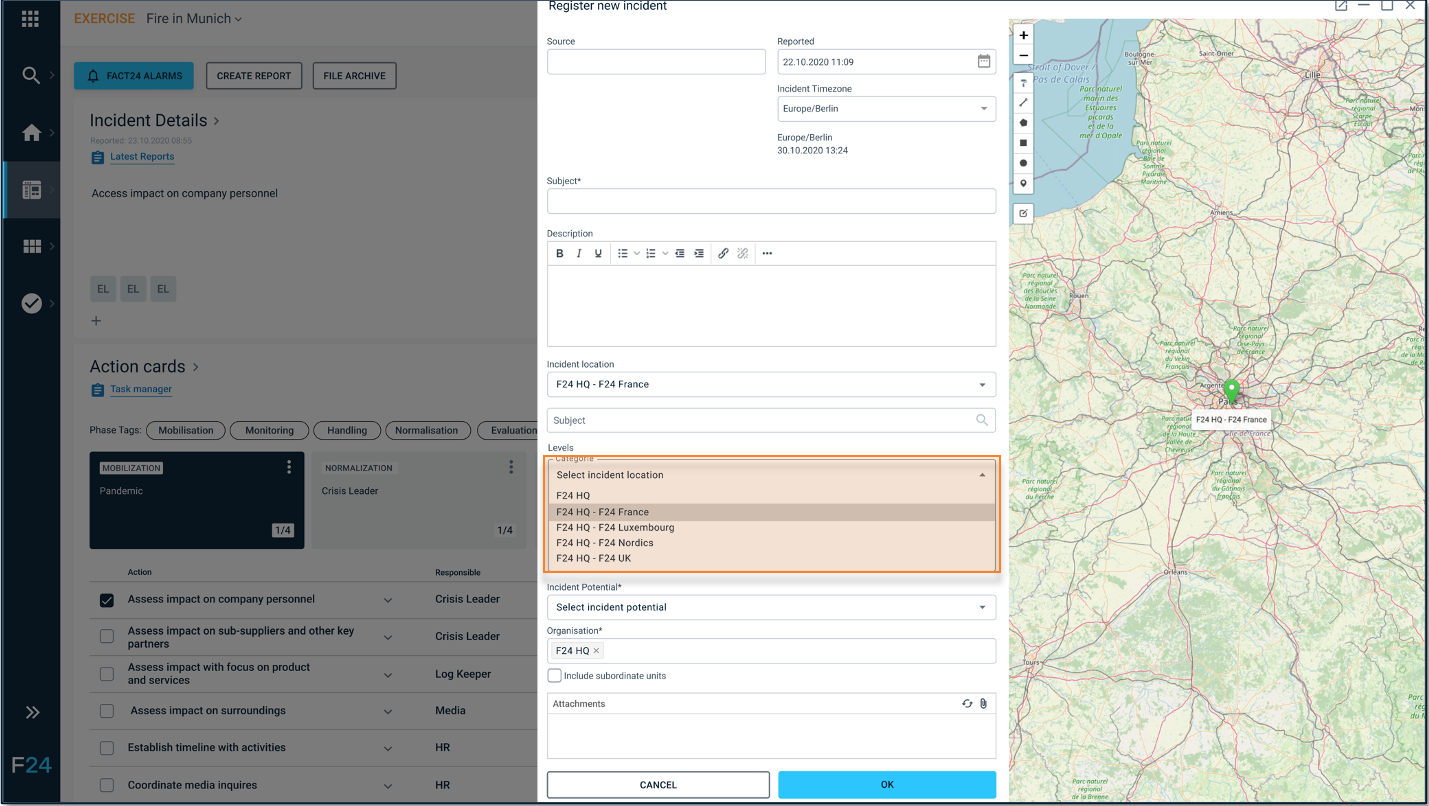 Fig.: Mapa con las ubicaciones vinculadas
Estadísticas de incidentes para el debriefing de una crisis
Puede ver información específica sobre incidentes individuales a nivel mensual o anual. Los resultados pueden filtrarse por tipo de incidente, gravedad, ubicación y organización. A continuación, se puede exportar en forma de lista de Excel. Los diagramas pueden guardarse en varios formatos, como PDF, jpg, png y svg.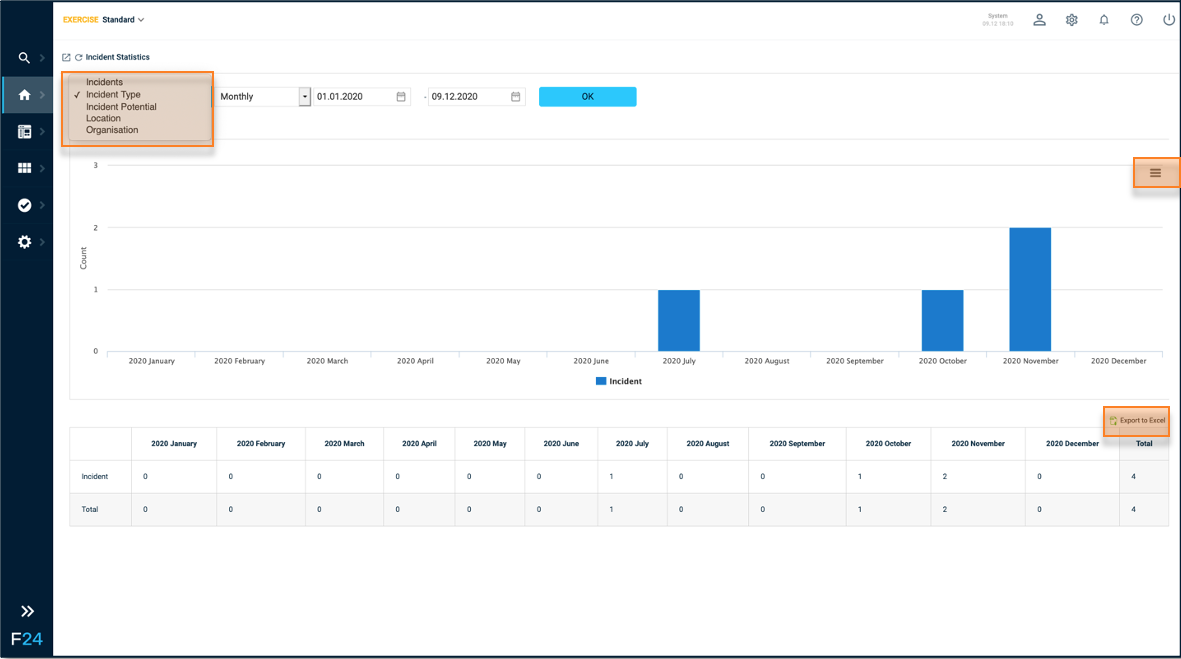 Fig.: Estadísticas de incidentes
---
Was this article helpful?
---