Step-by-step support with our Guided Tours in FACT24
From August 19, we will offer targeted support in the FACT24 web interface in form of Guided Tours. These Guided Tours guide you step-by-step through the FACT24 interface and explain in detail what you need to do to carry out a specific step. This enables you to achieve your goals even faster and more easily, directly via your FACT24 interface.
In order to make these Guided Tours available to you, we use an established technical solution from the German company Userlane GmbH, based in Munich.
How to access the Guided Tours in FACT24
You can access the Guided Tours via your FACT24 web interface in the lower right-hand corner. Just click on the photo of our colleague (Linda Jerónimo, Product Marketing) and you will be shown a selection of possible tours.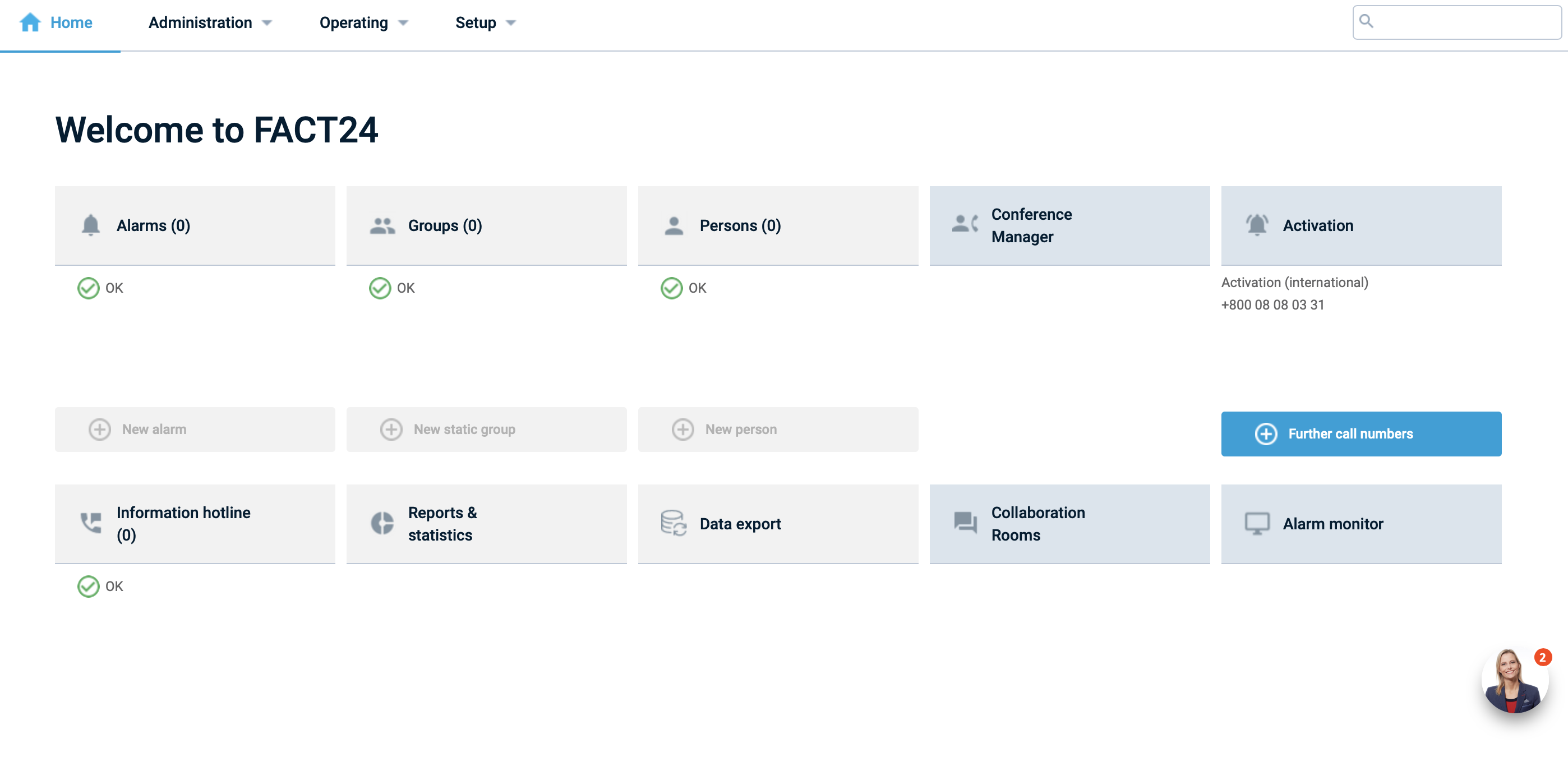 Fig.: FACT24 ENS with access to the Guided Tours
The Guided Tours are available in four languages: English, German, French and Spanish. Guided Tours are displayed in the language selected in the FACT24 web interface.
We offer the following Tours to start with:
The first Tour gives you a quick overview to help you find your way around FACT24. It describes the functionalities of the FACT24 Start Page and explains the data export in FACT24.
In the second Tour, several steps will show you how to create an activatable alarm right from the start.
The third Guided Tour is all about alarm activation, where to find the activatable alarms and finally how you can activate the alarm.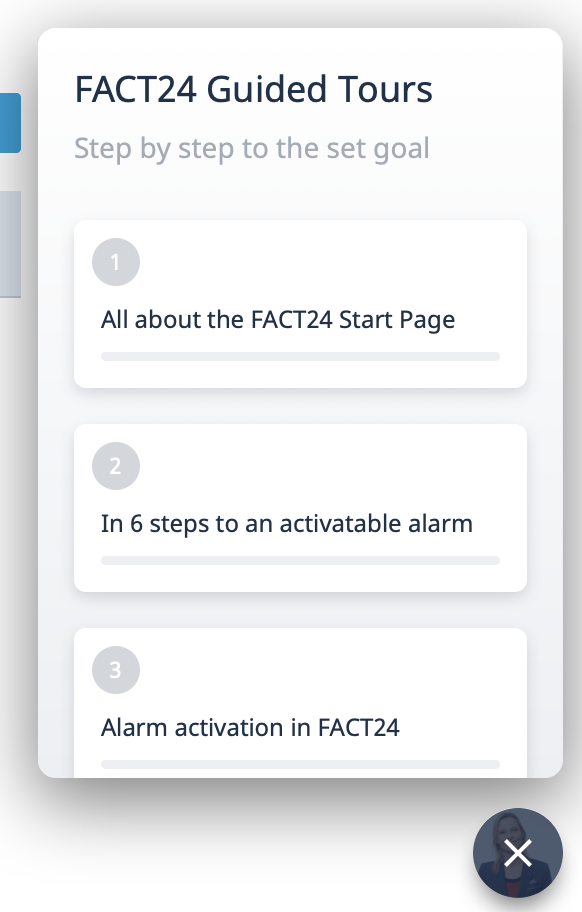 Fig.: The first Guided Tours
The number above the photo of our colleague shows the number of steps that are still missing to finish a Tour successfully. If all steps of a Guided Tour have been completed, including the entry in fields, etc., no number will be displayed.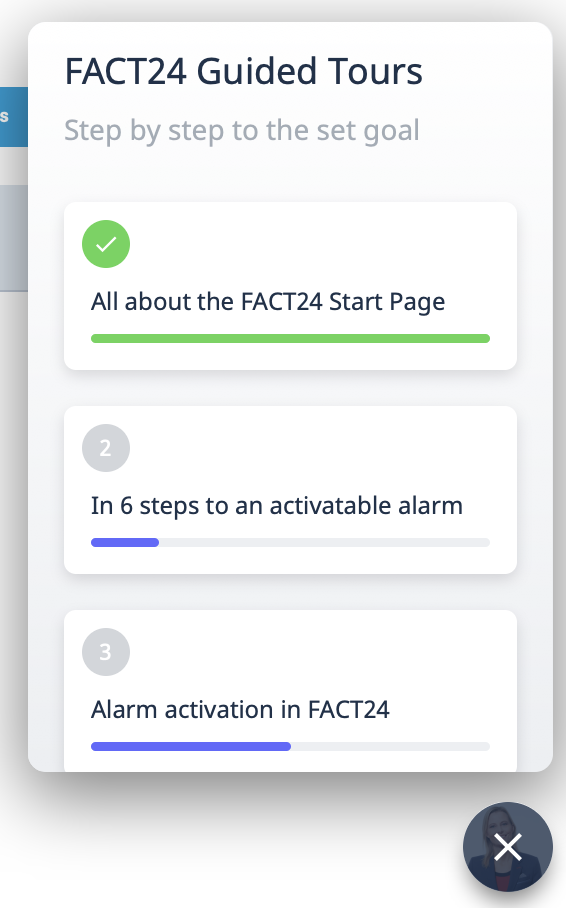 Fig.: Progress bar successfully completed tour
There will be even more Guided Tours in the future, so that you can learn more about FACT24 and its numerous functionalities.
You are also welcome to give us feedback here in the FACT24 Help Portal, if you wish. Simply use the contact form in the top right-hand corner of the start page. Many thanks in advance!
Guided Tours are available to all FACT24 users. It depends on your FACT24 role whether you are able to complete a Guided Tour.
---
Was this article helpful?
---