How can I activate an alarm for an own Organisational Unit?
When you log in, you can view a list of the alarms you have saved in FACT24 in your own Organisational Unit. The name of your Organisational Unit is shown at the top.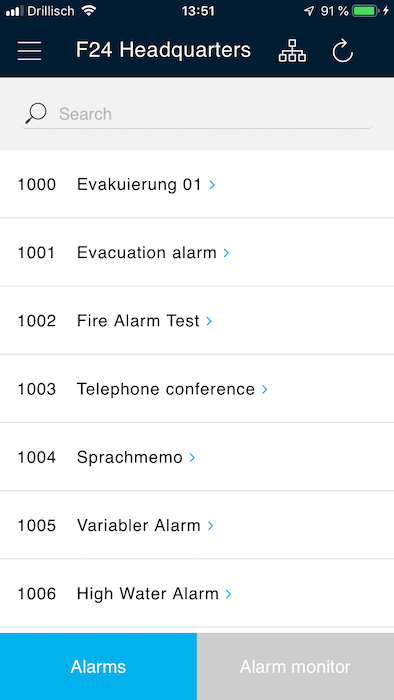 Scroll down to view the full list of alarms if you have saved multiple alarms.
Tap the alarm you wish to activate.
The following view mode allows you to make changes to your alarm before activating.
The changes can apply to: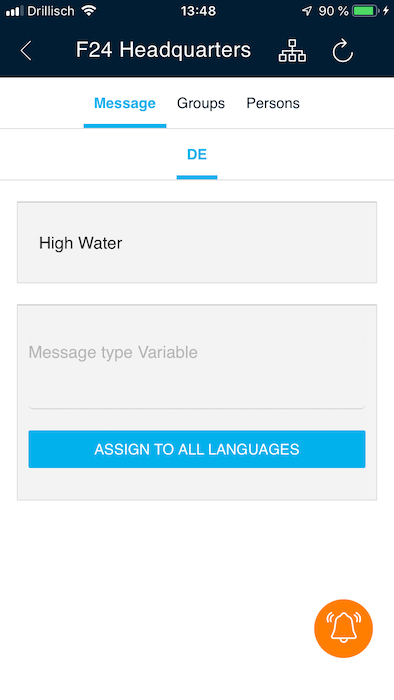 For more details, see the section "Customising messages, groups and persons".
To activate the alarm, tap the alarm (bell) icon at bottom right.
You are prompted to confirm whether you really want to activate the alarm.
Tap ACTIVATE to launch the alarm.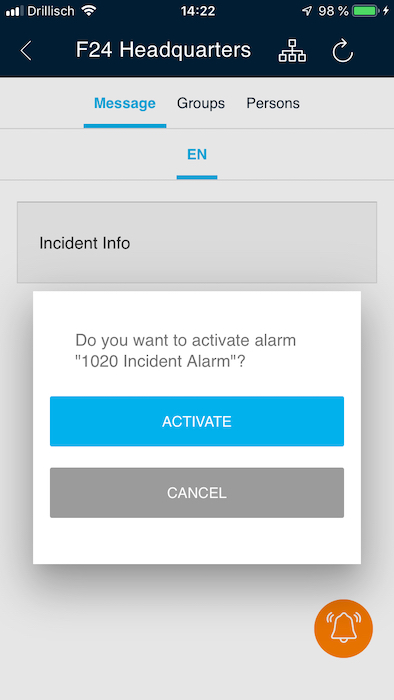 ---
Was this article helpful?
---